Blog
Year One Blog
admin on: Year One Blog
We have been so impressed with how quickly the children have settled into Year One. They have been really enjoying our rainbow learning challenges. Please look in the gallery for more pictures.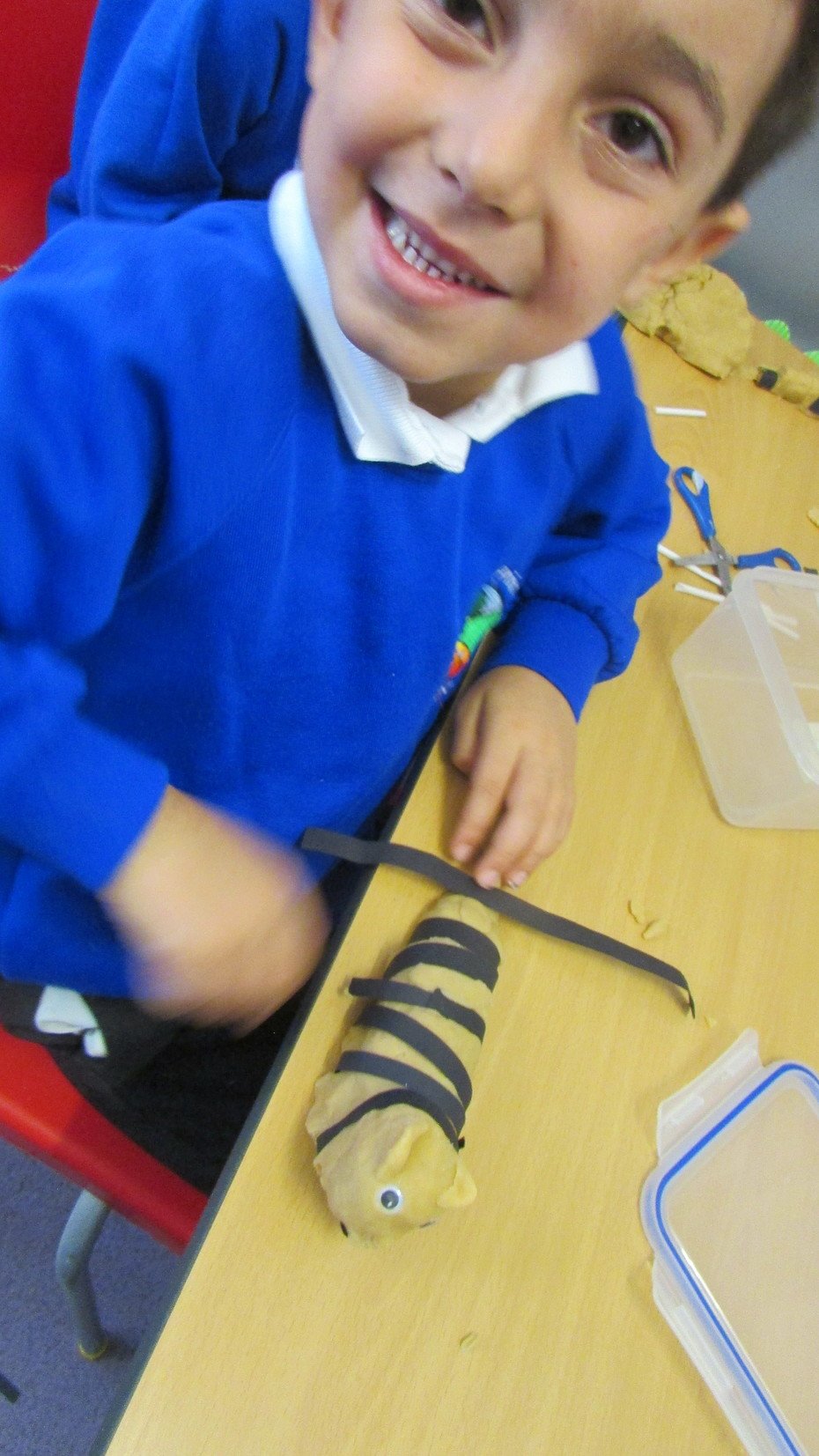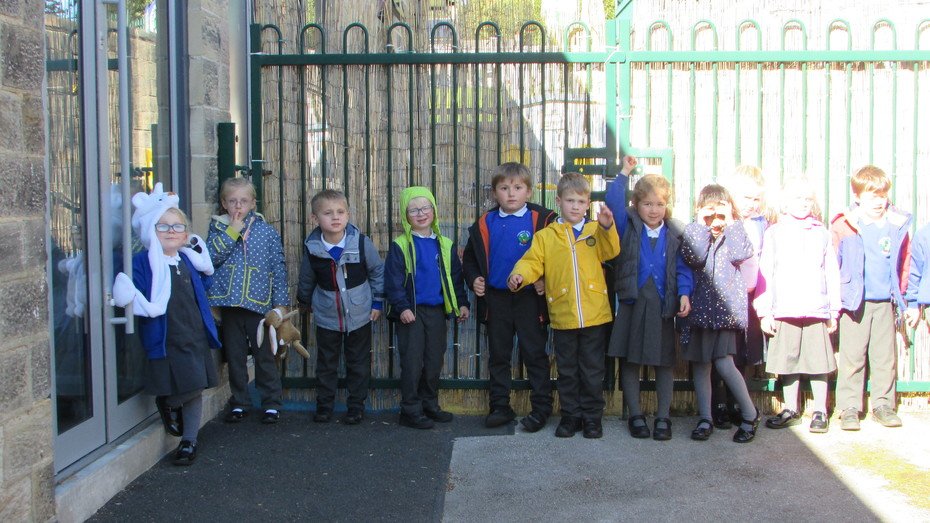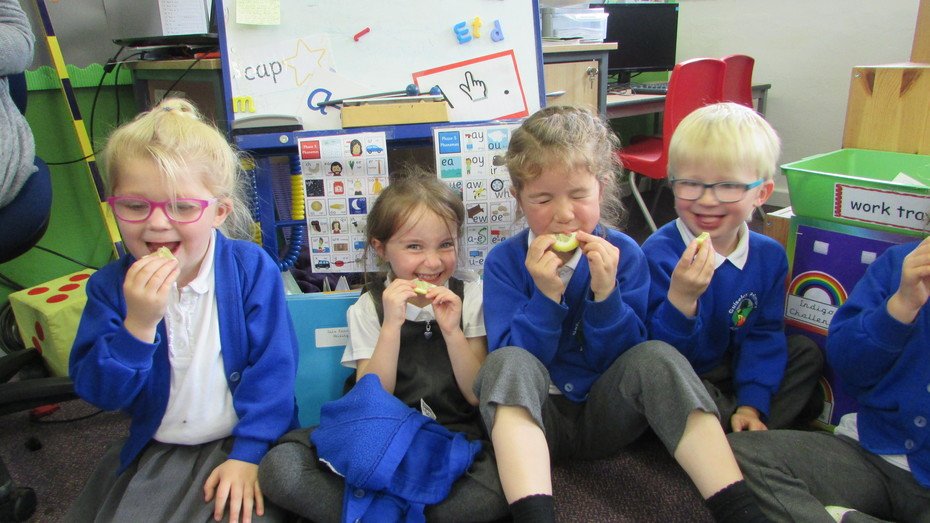 ---
Yellow Class Blog
admin on: Yellow Class Blog
What an amazing week in Yellow class learning all about Japan! International art week was a big success, every one was actively involved in learning about Japan's wonderful cultures, traditions, cuisines and music. We created art work to fill the room, including origami, Mount Fuji scrolls, Carp kites and decorated Kimonos.
We ate a picnic under our very own blossom tree, just like the Japanese do in the springtime. During our music lesson with Mrs Buckley, we listened to Japanese traditional music and expressed our feelings about it through drawings and words.
It was fabulous to see parents and other classes visit our class and admire the work. Well done Yellow class!
You all deserve a wonderful half term.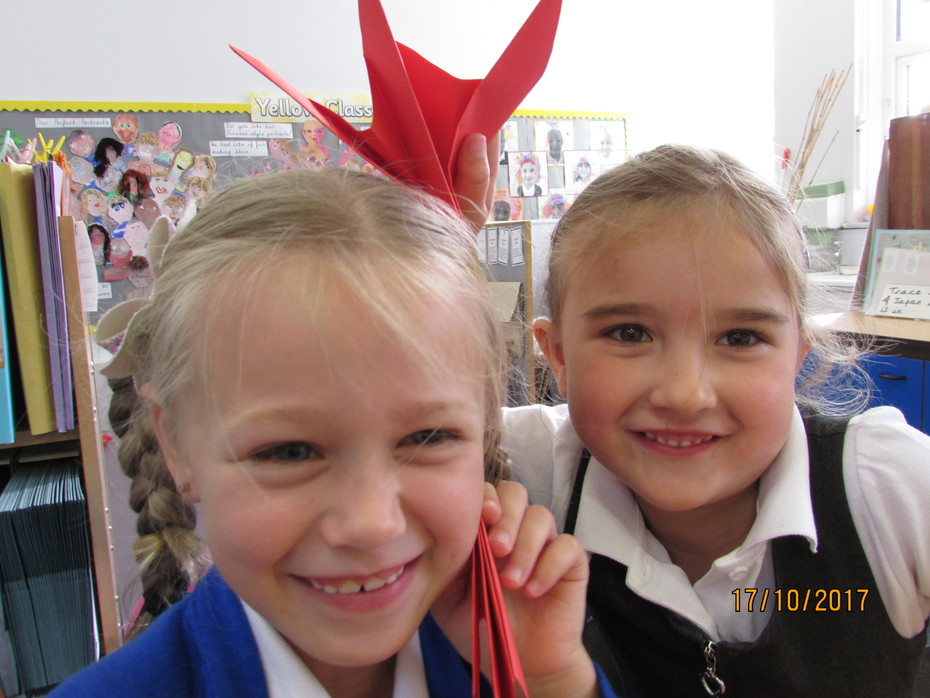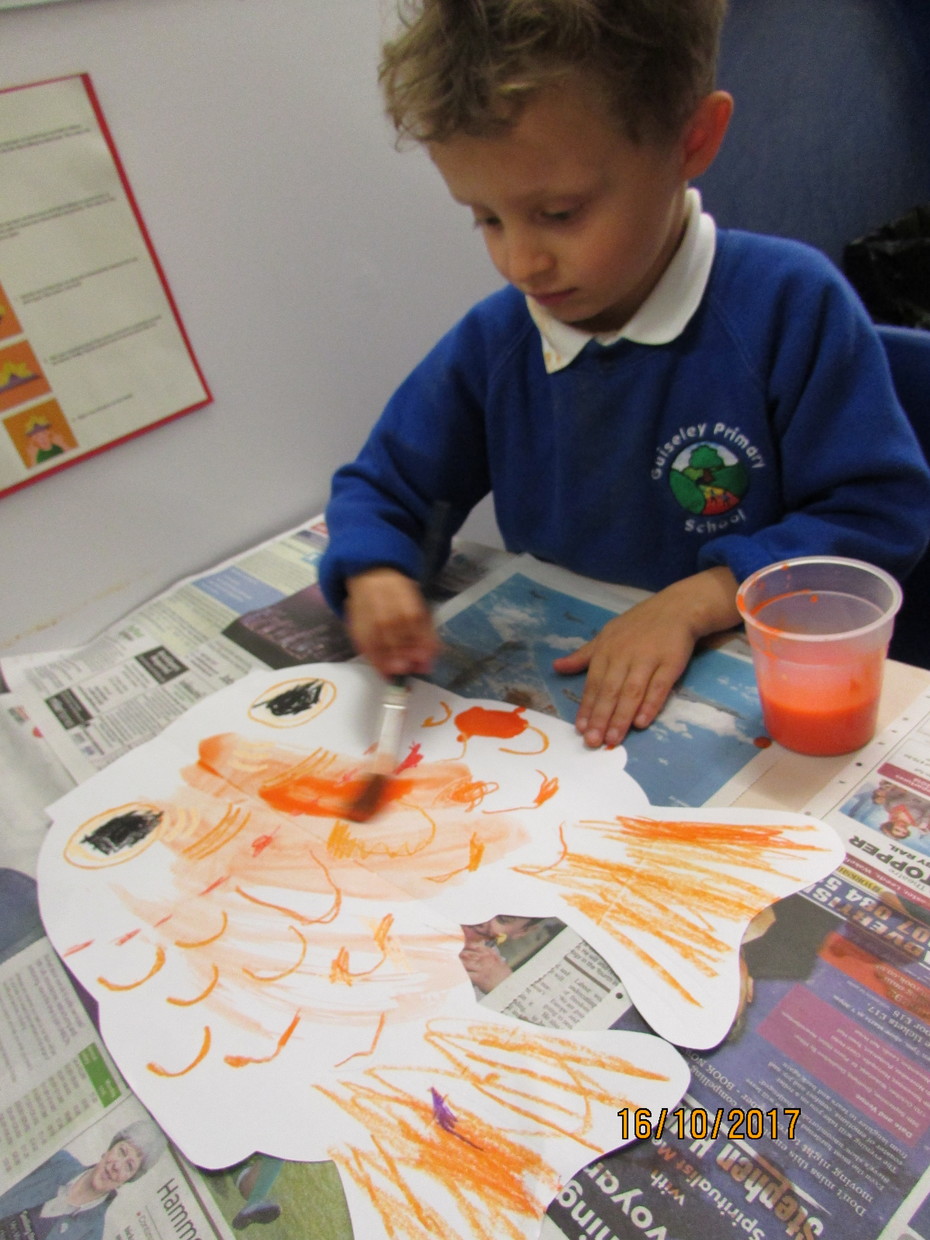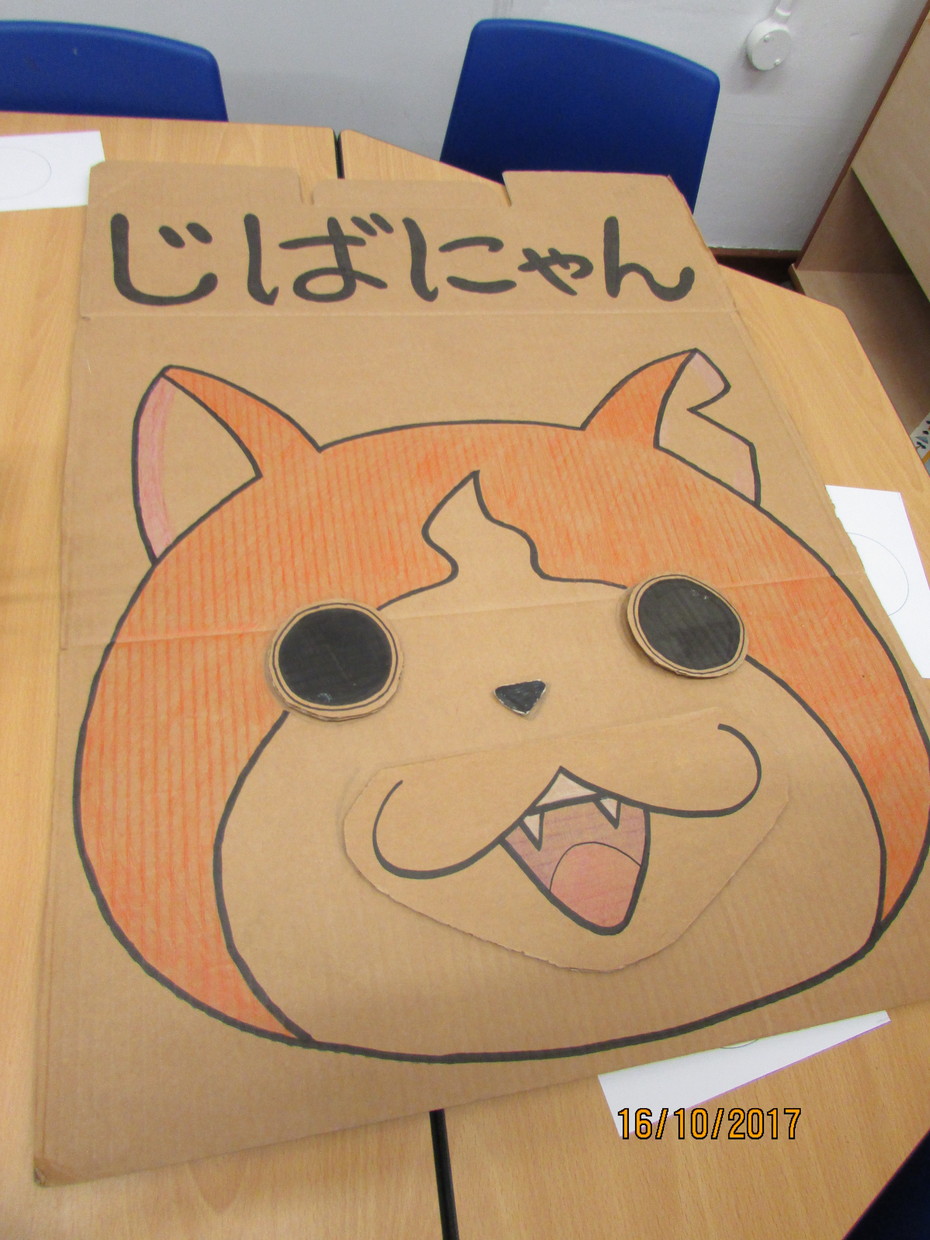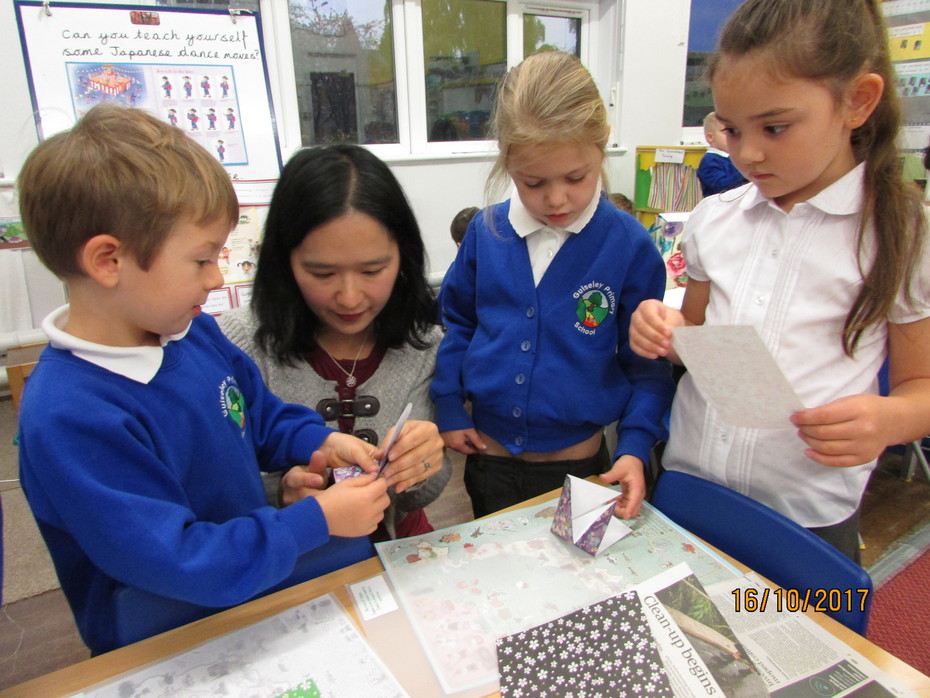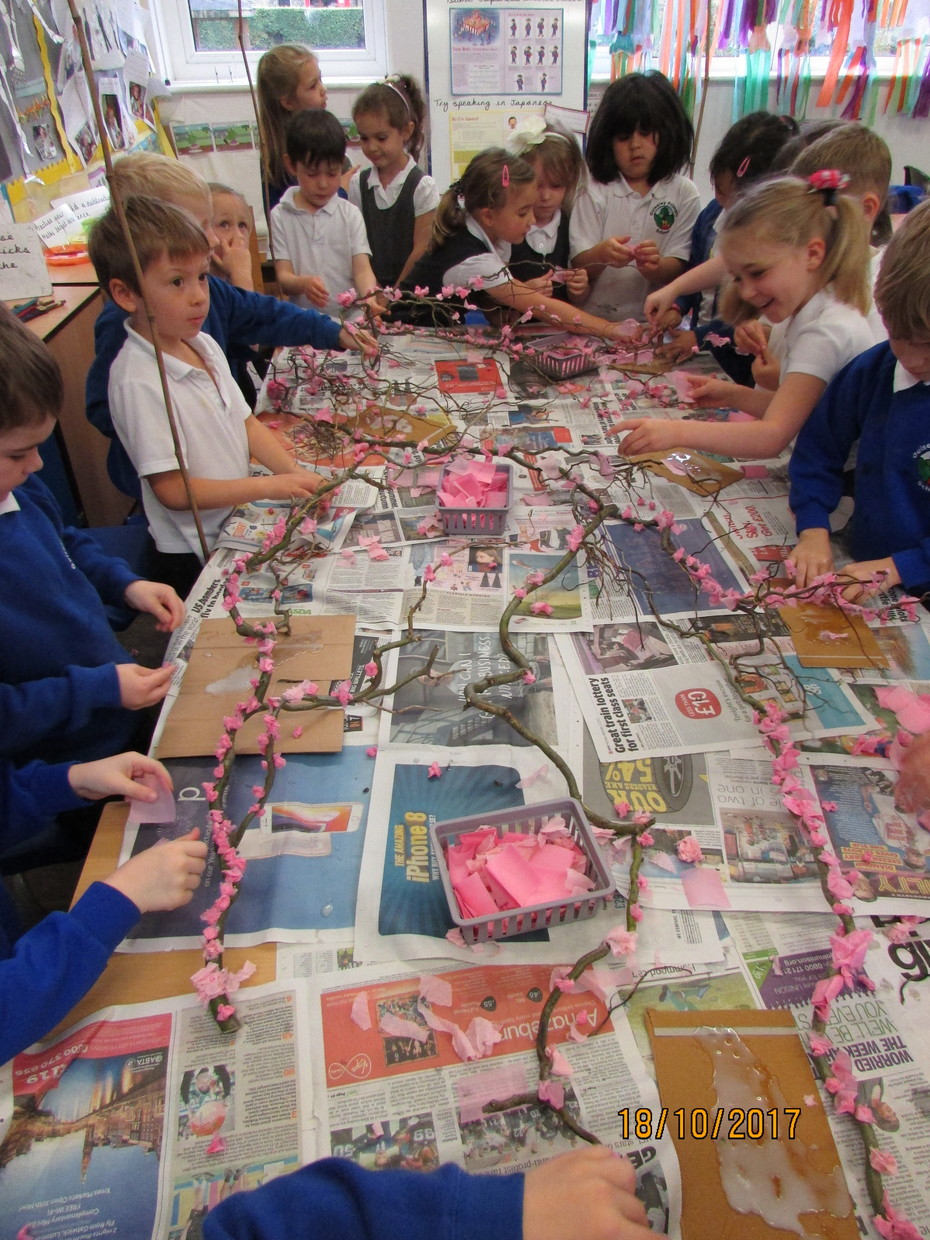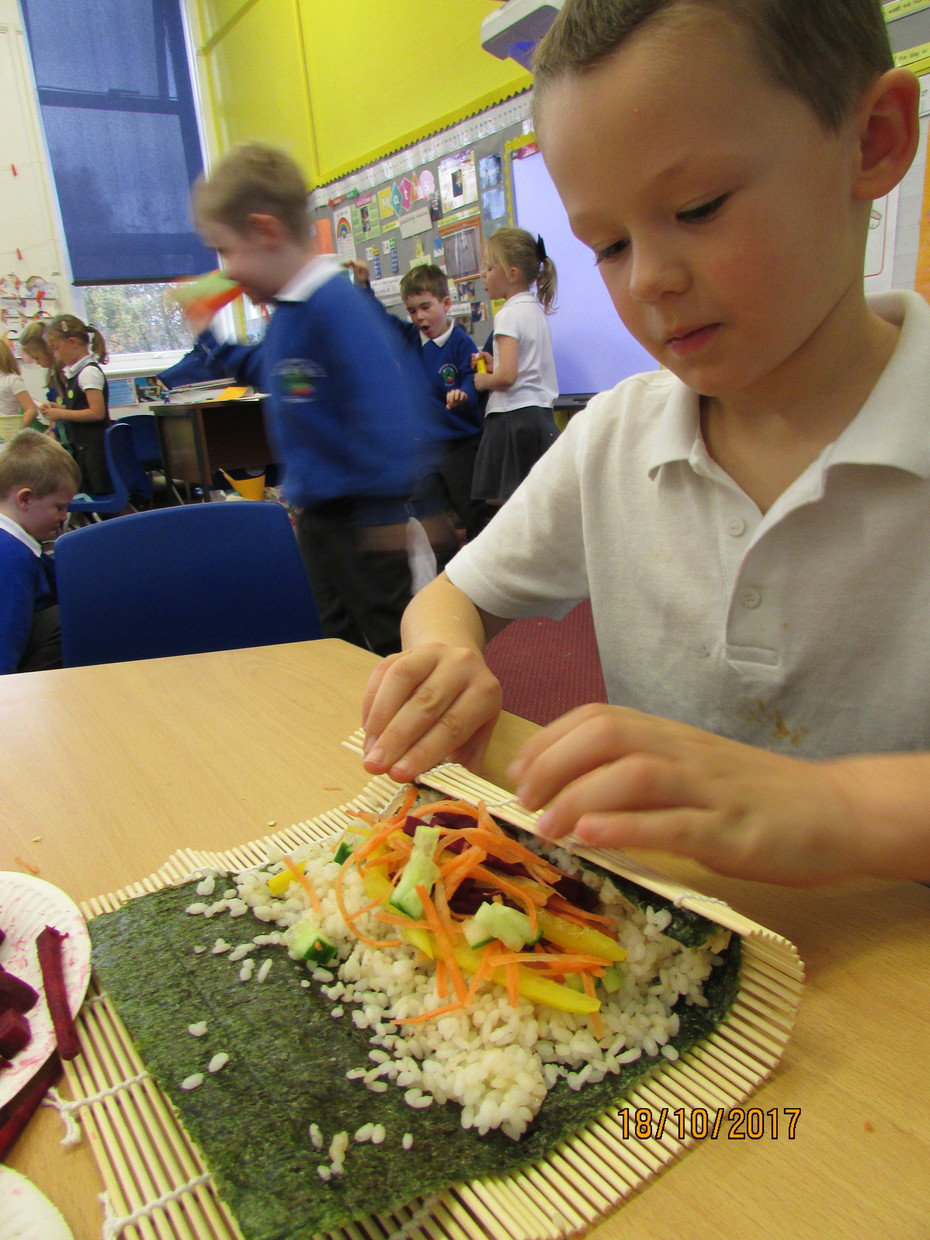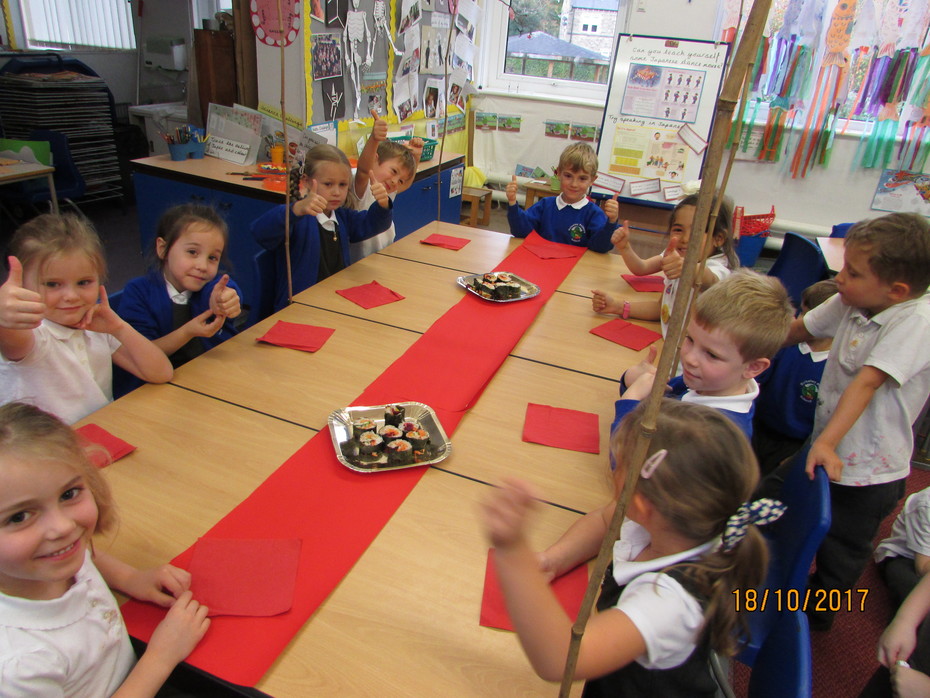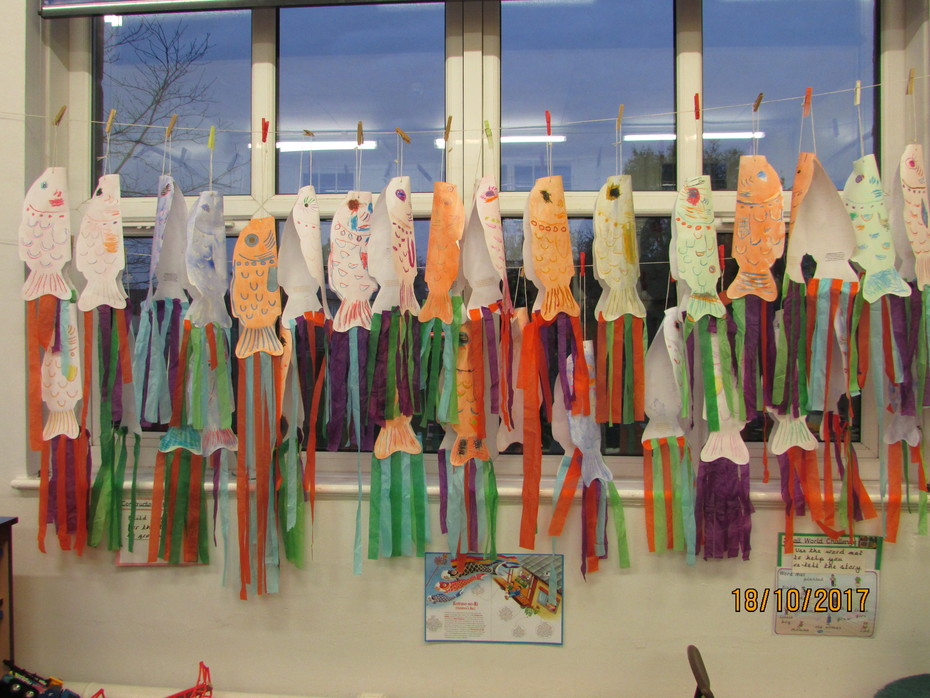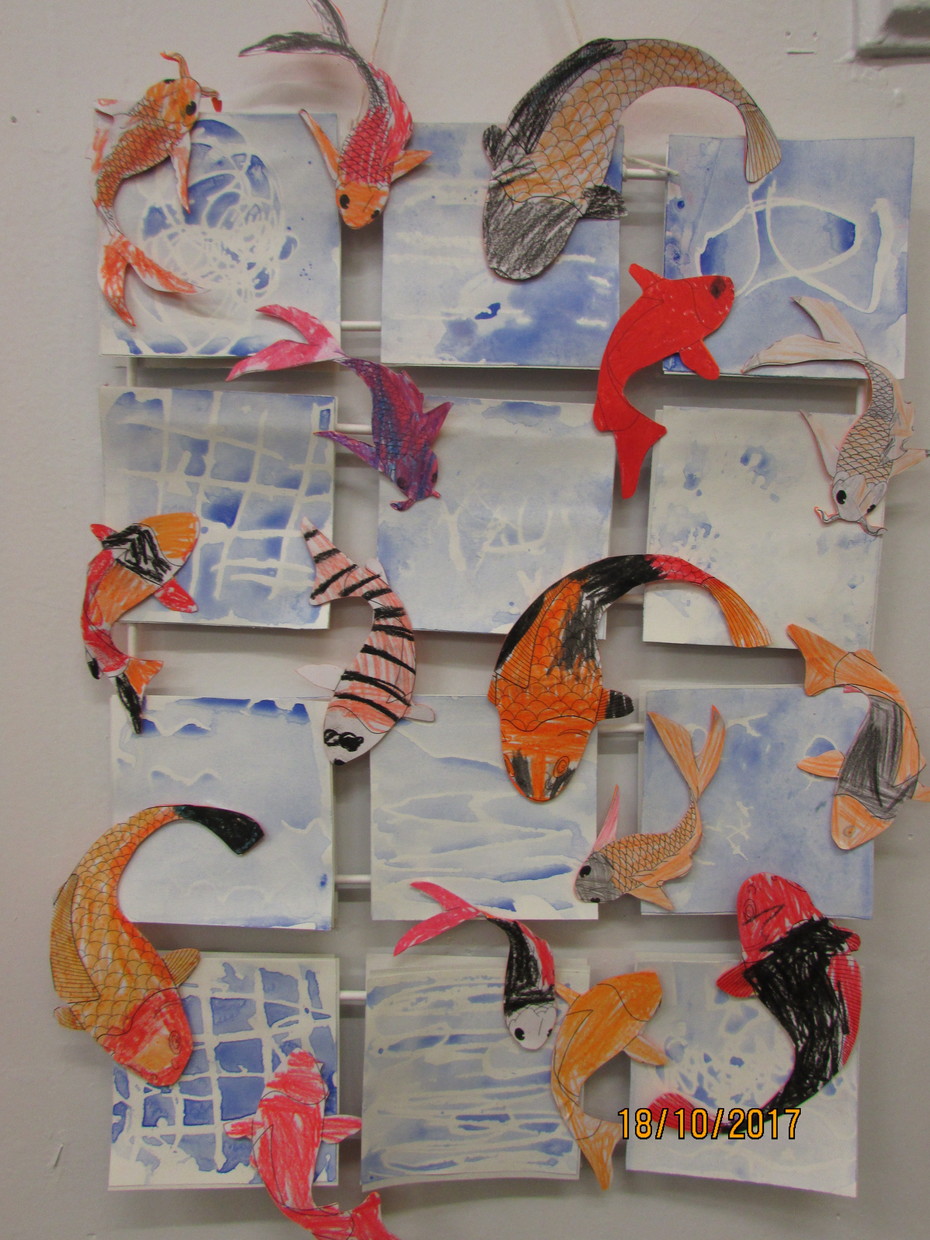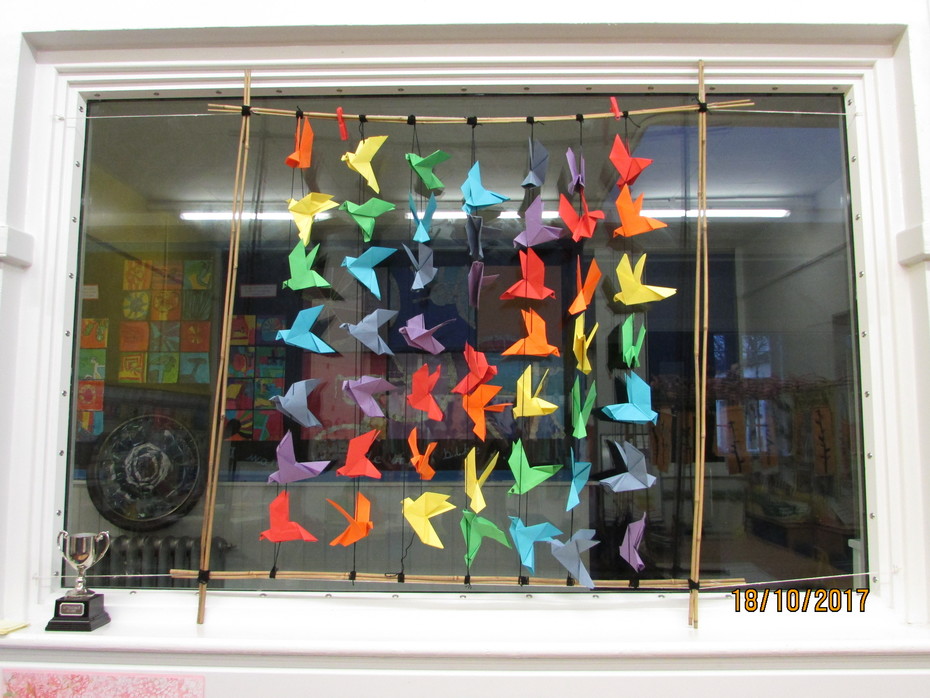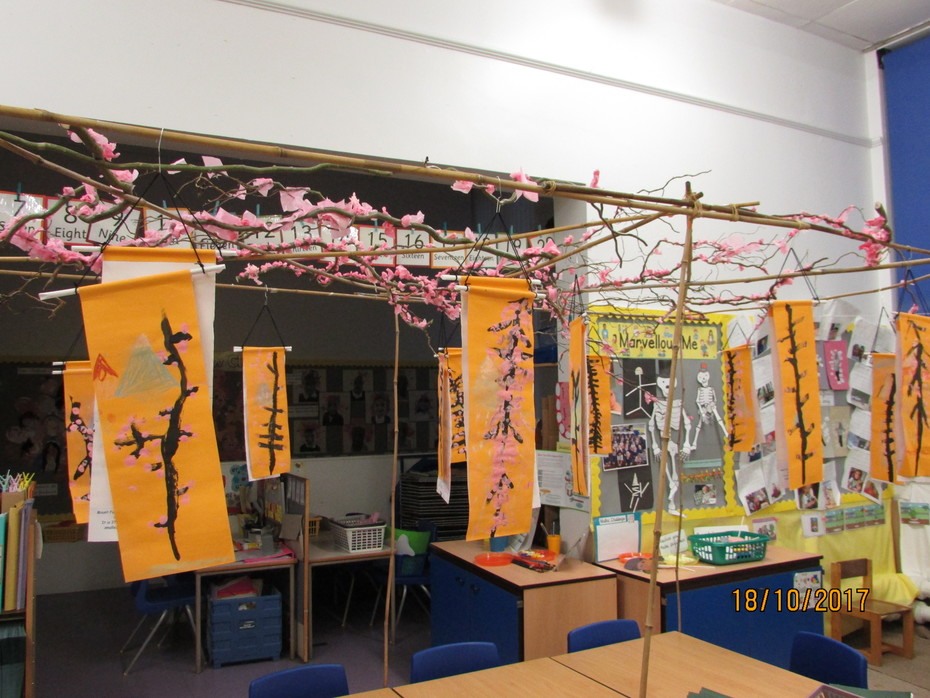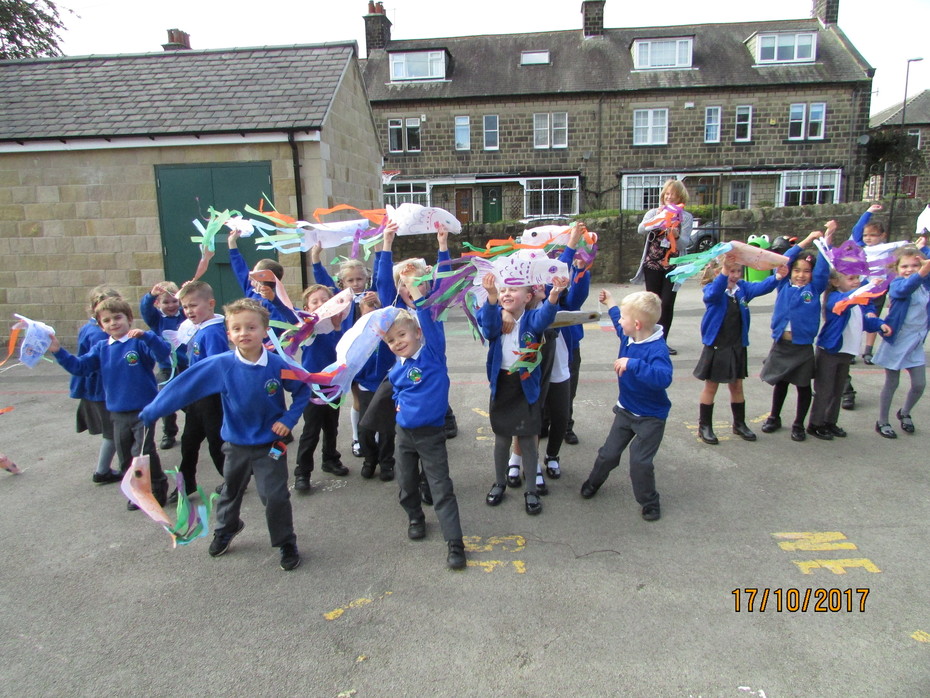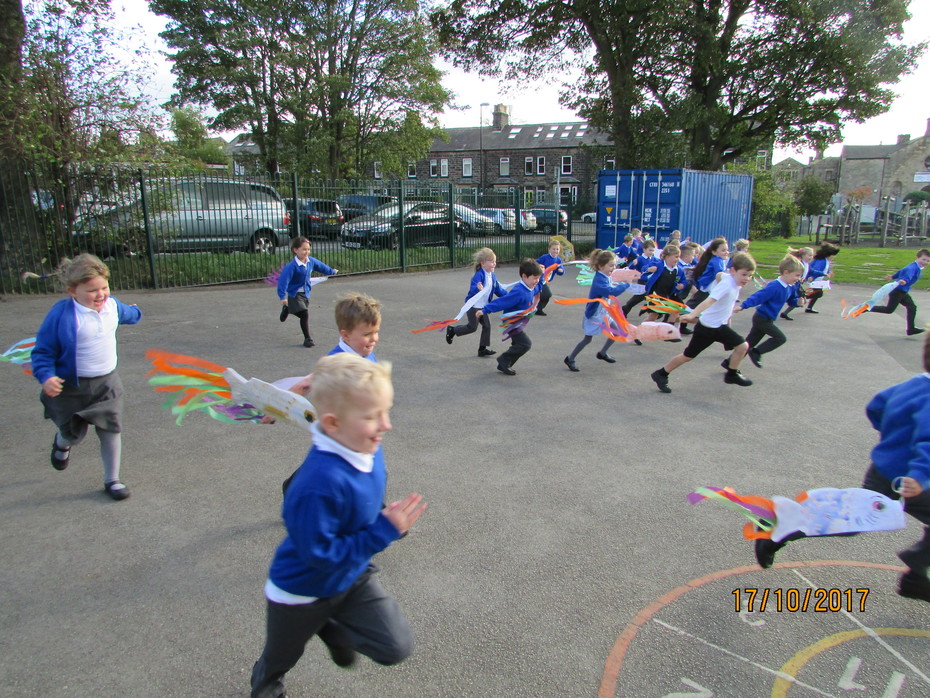 ---
admin on: Yellow Class Blog
Both of the Year 1 classes joined together for a sports competition. We separated into 4 teams and did relay races to gather points for our teams. The green team were the winners, followed by the blue team, then red and yellow. Everyone supported each other well and we had some super fast runners!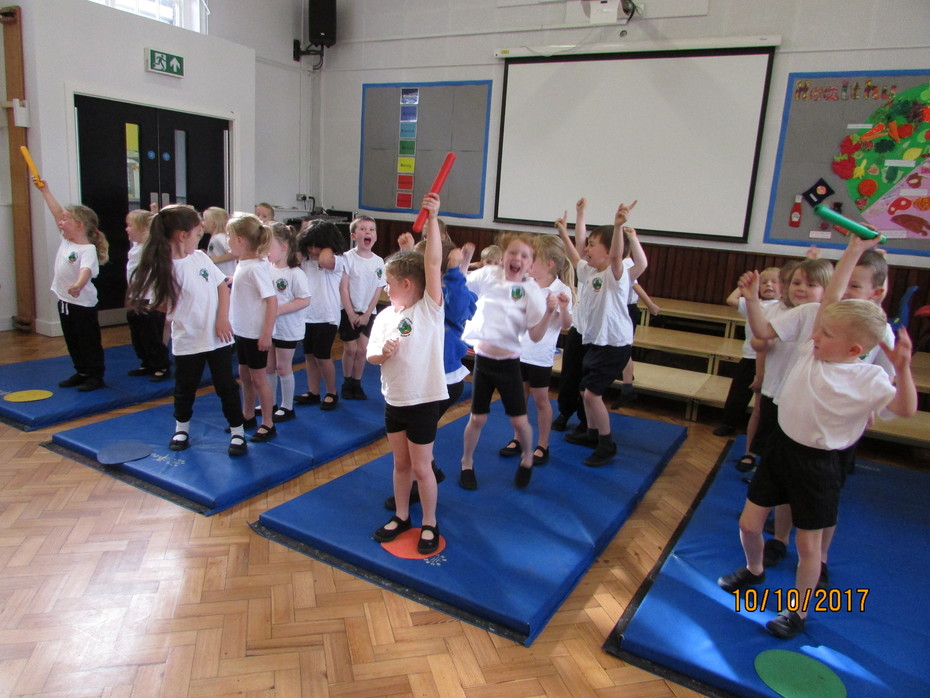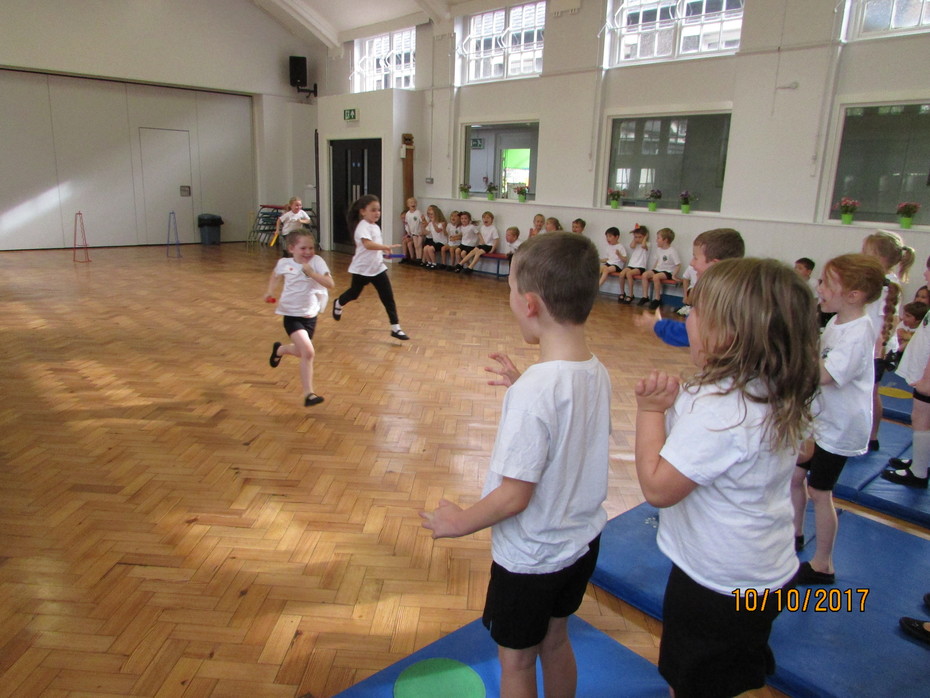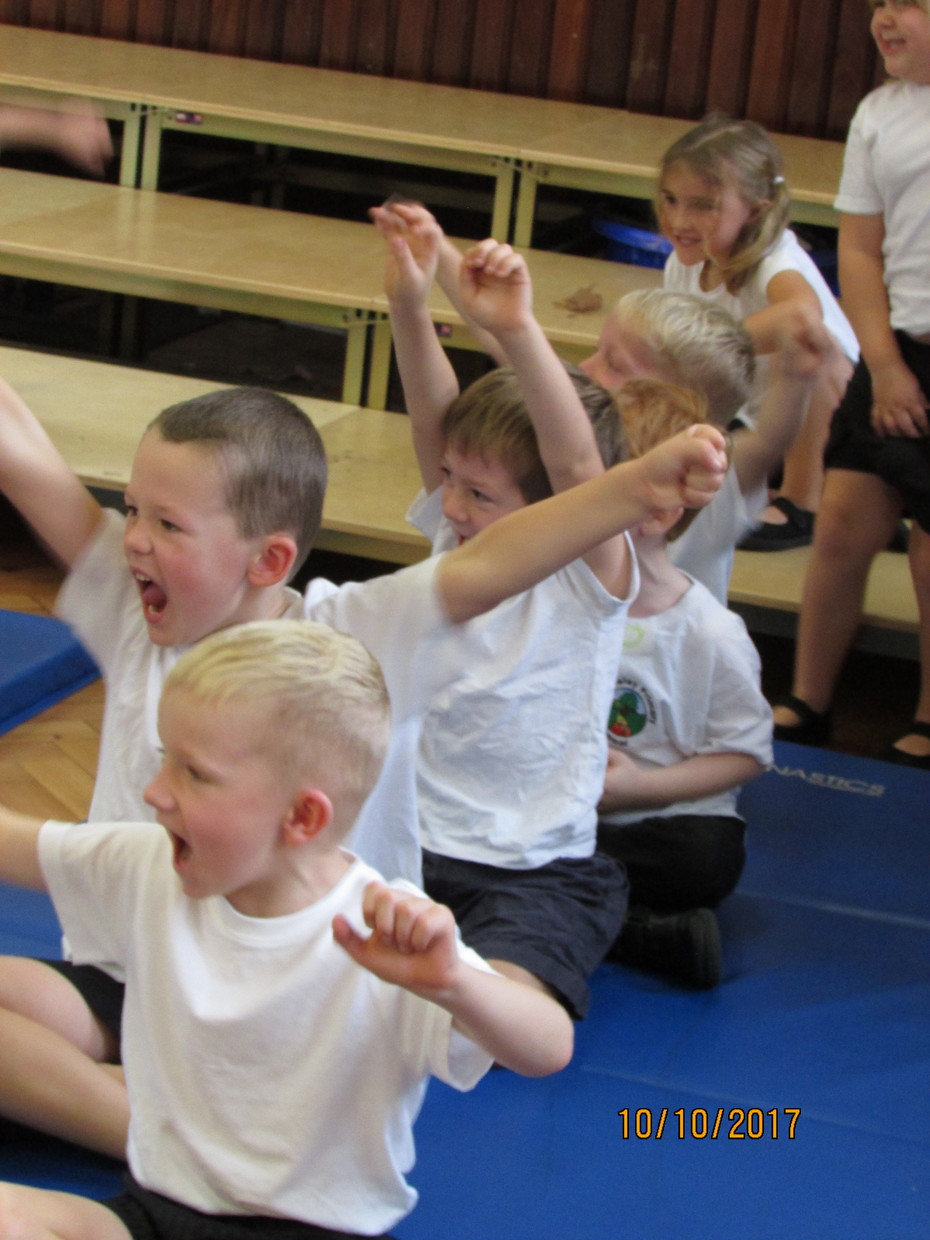 ---
admin on: Yellow Class Blog
We used the 3 primary colours, red, yellow and blue, to paint our wacky hair styles. We dropped watery paint onto our paper and blew it to make crazy hair. When the primary colours mixed together, we made secondary colours and these were purple, orange and green.
What colours were in your crazy hair picture?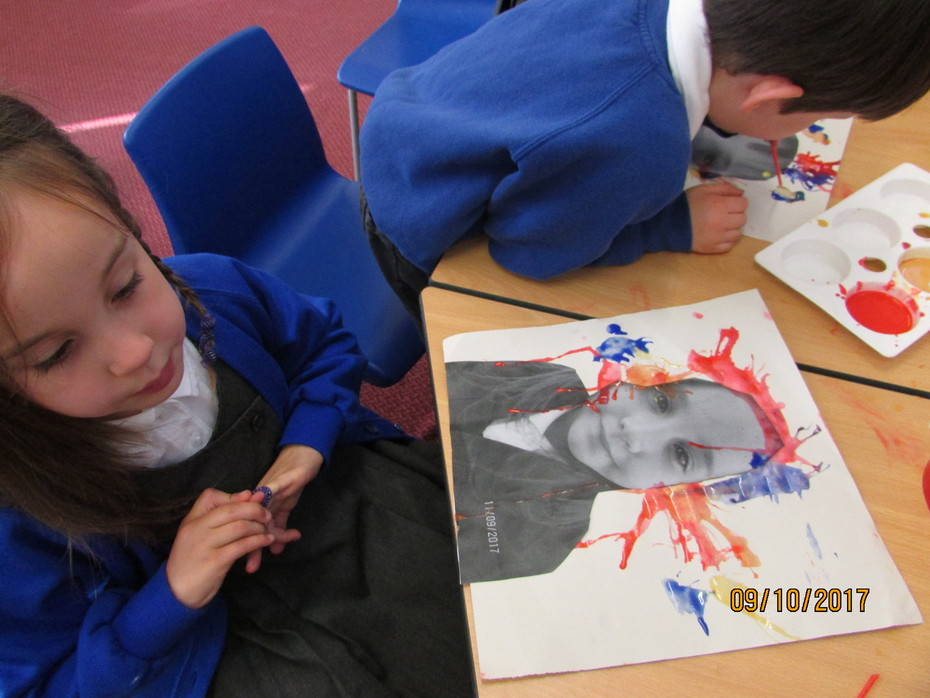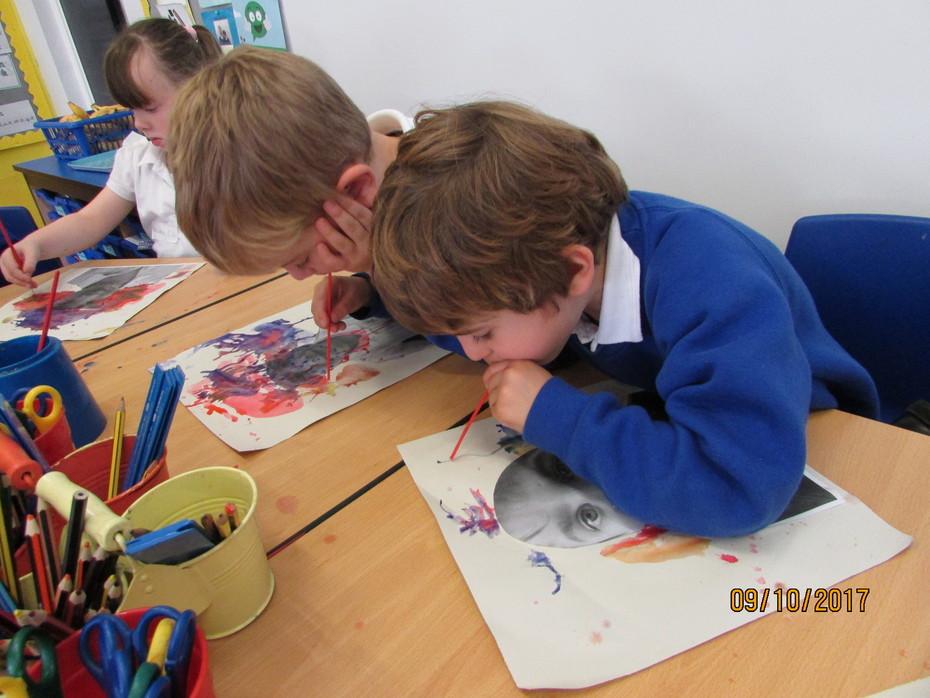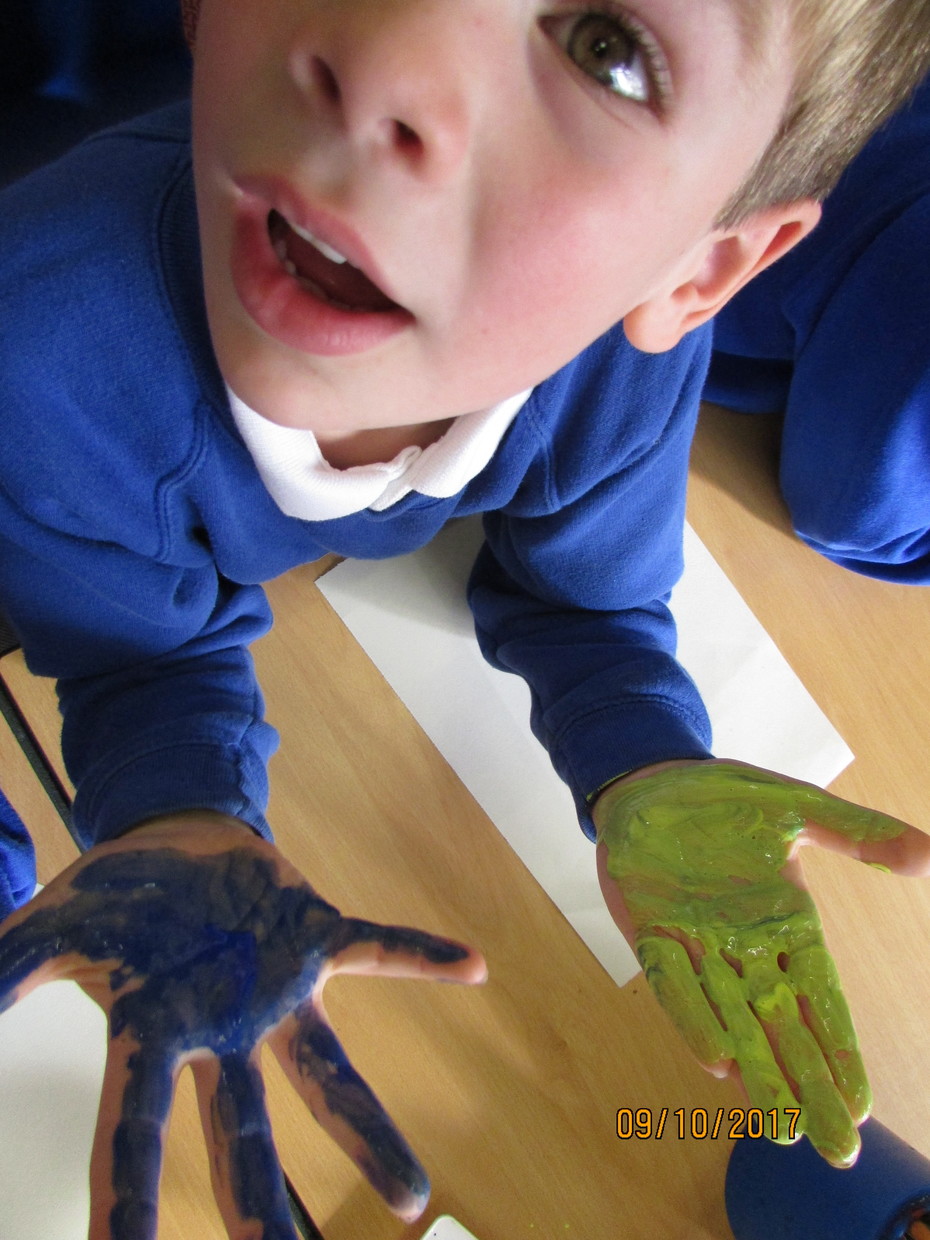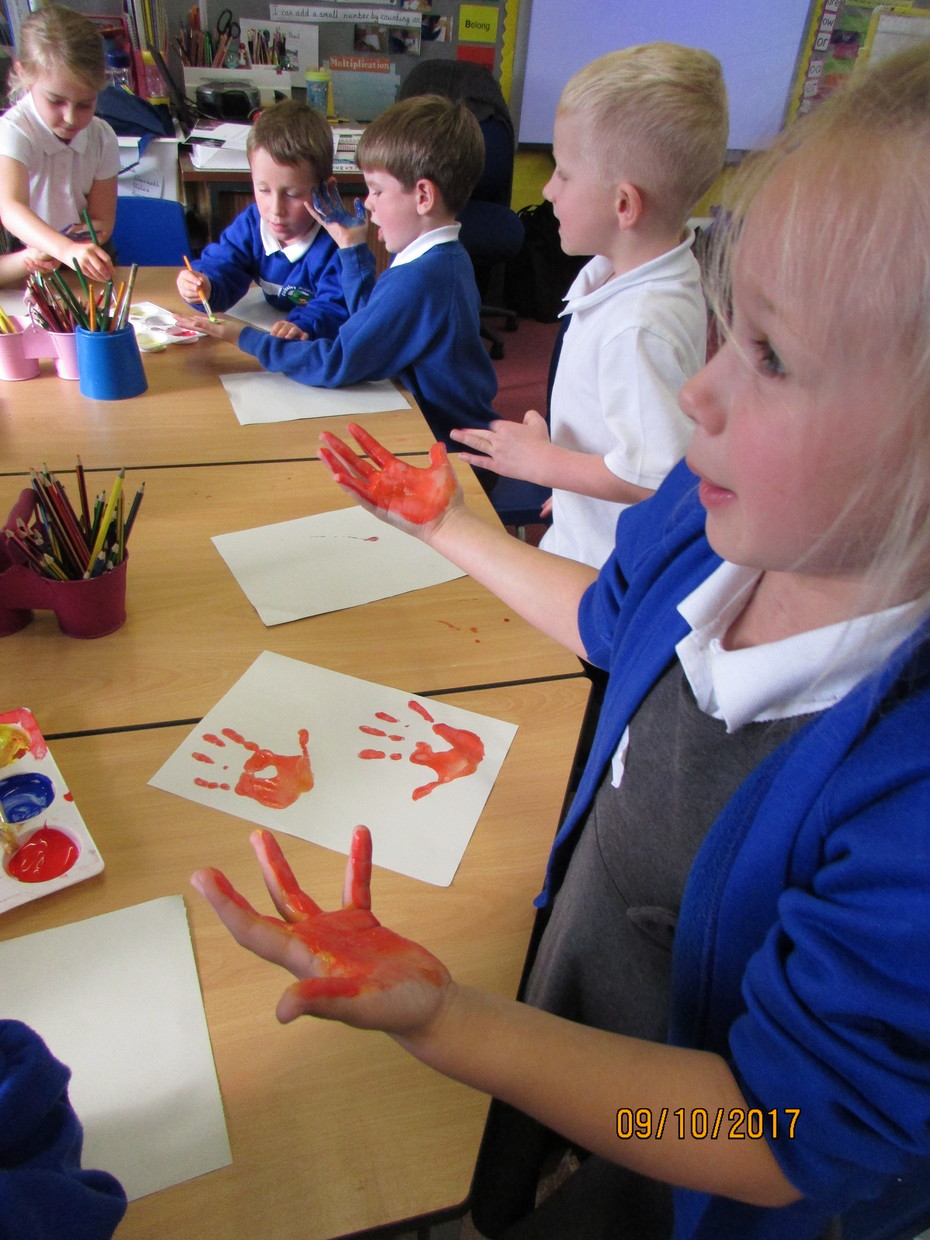 It was lots of fun mixing primary colours in our hands to make a secondary colour!
---
admin on: Yellow Class Blog
We had a visit from 2 Opticians who work at Specsavers. They talked to us about how our eyes work and how they can check to see that our eyes are healthy and working properly.
We all got to try some frames on and we got a goody bag to take home too.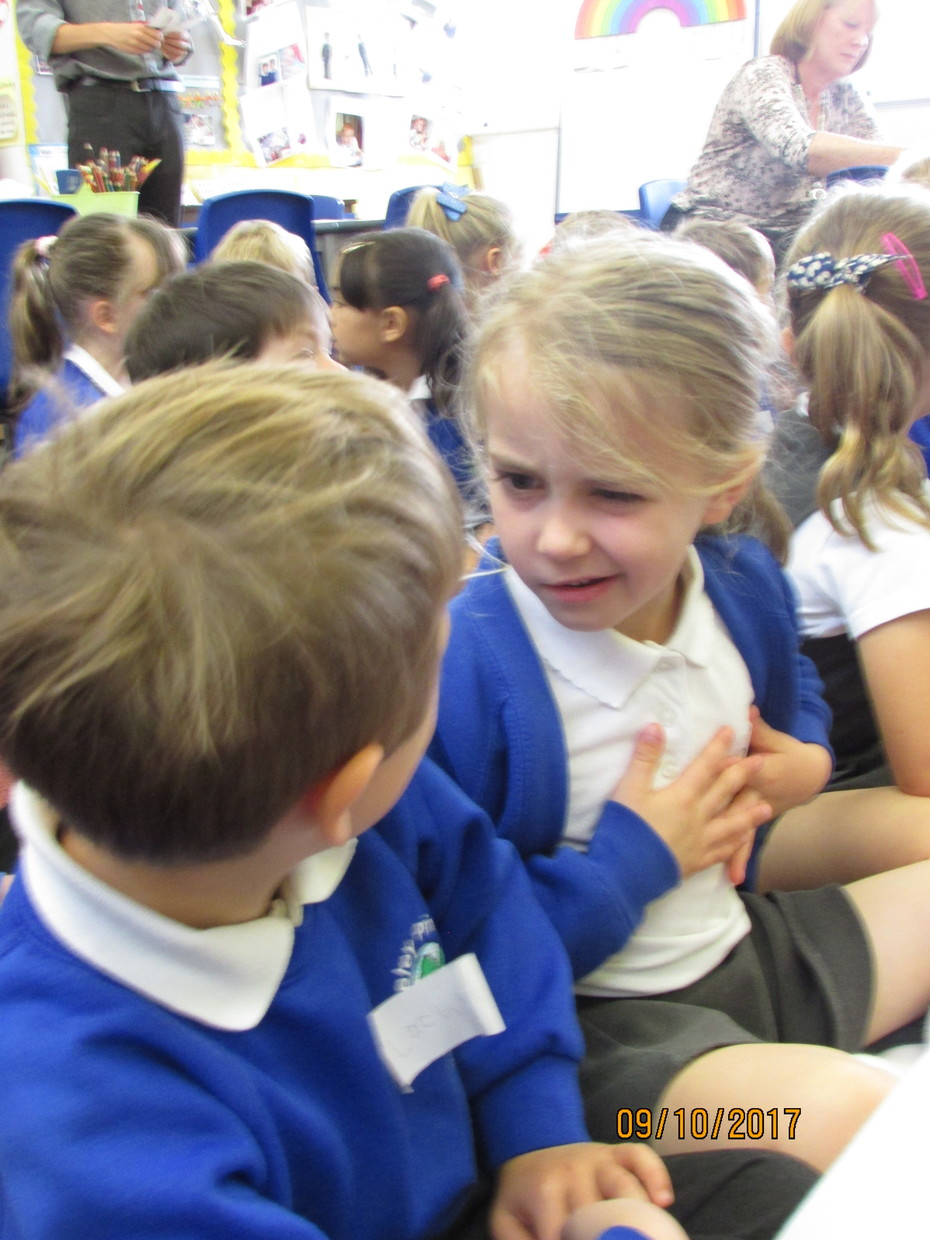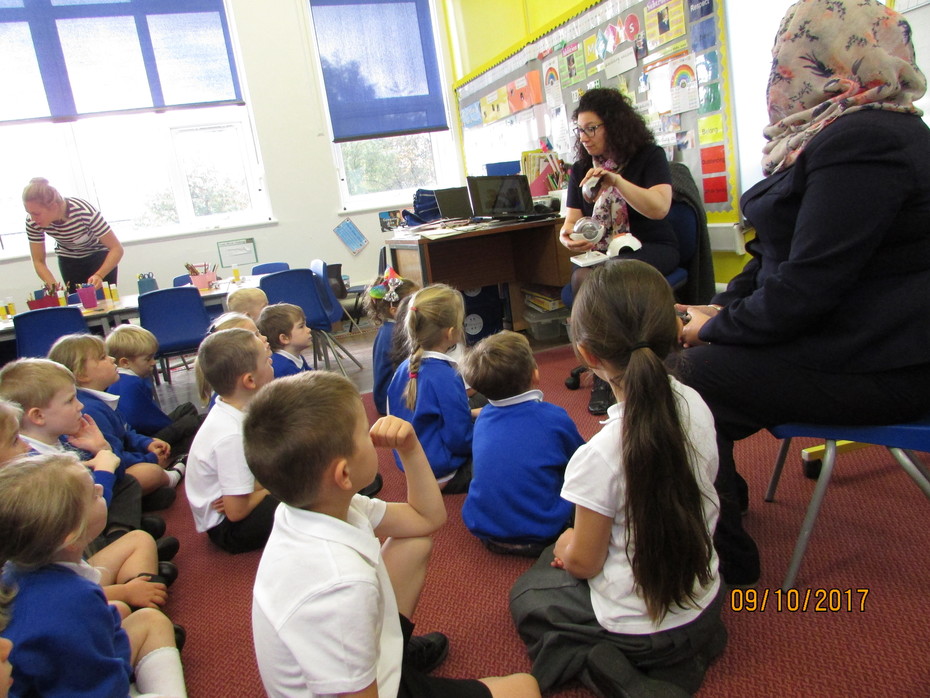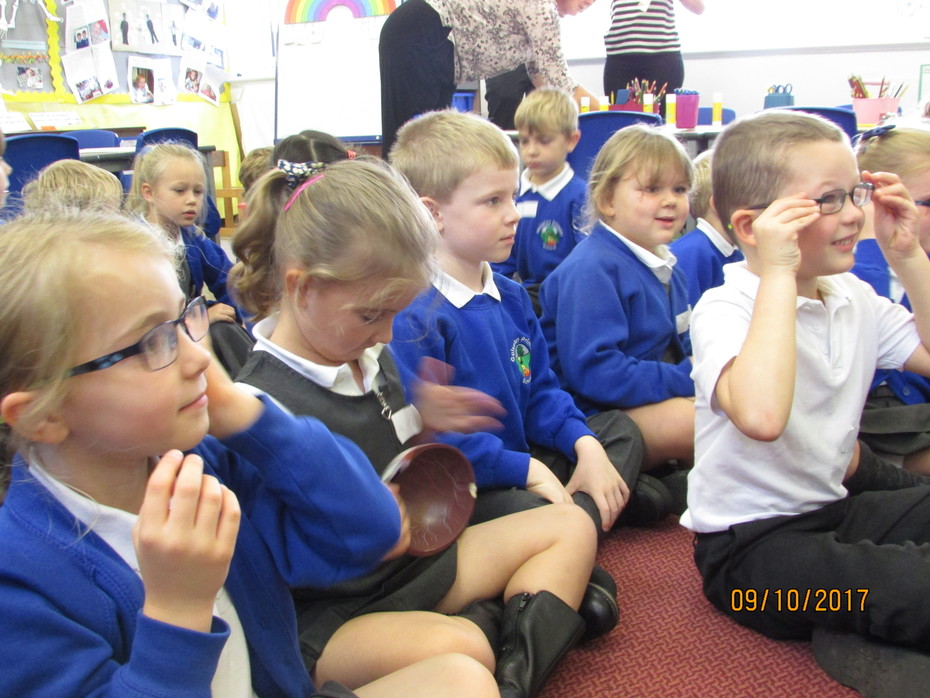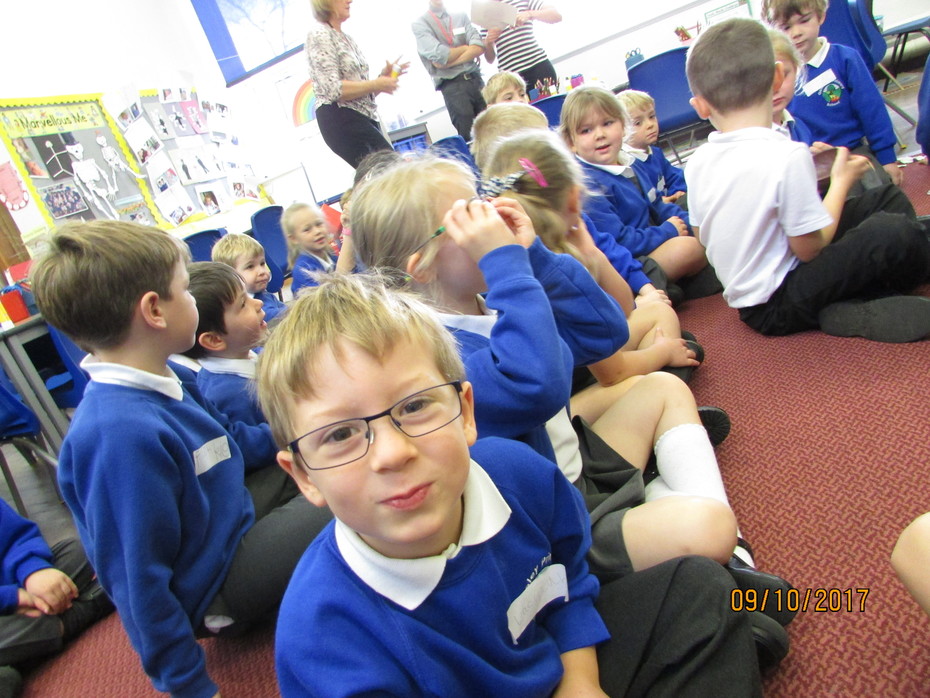 ---
admin on: Yellow Class Blog
We have been practising our individual Maths targets again focusing on different ways of helping our brains to recognise and order numbers to 5, 10, 20, 50 and 100. Have you been practising at home too?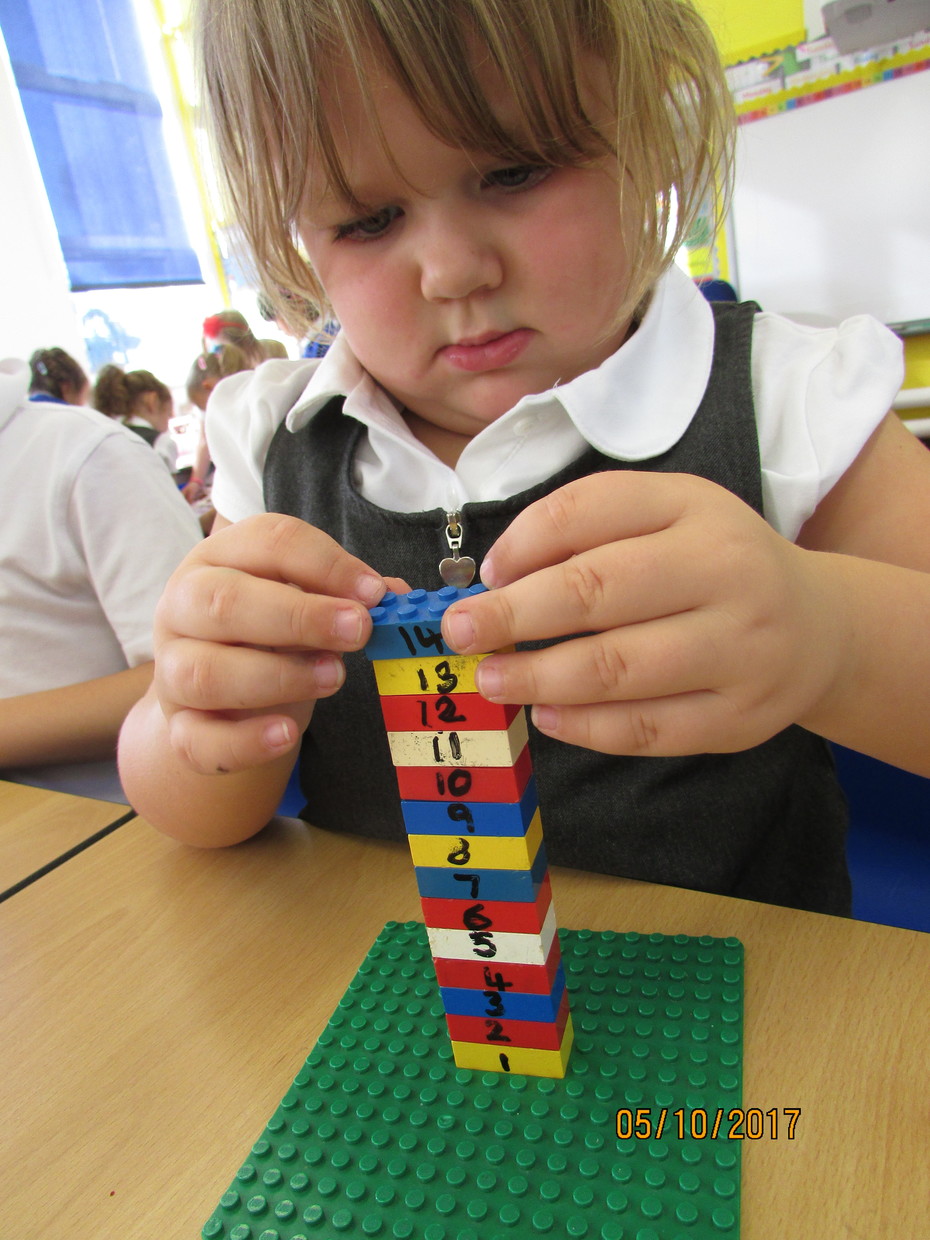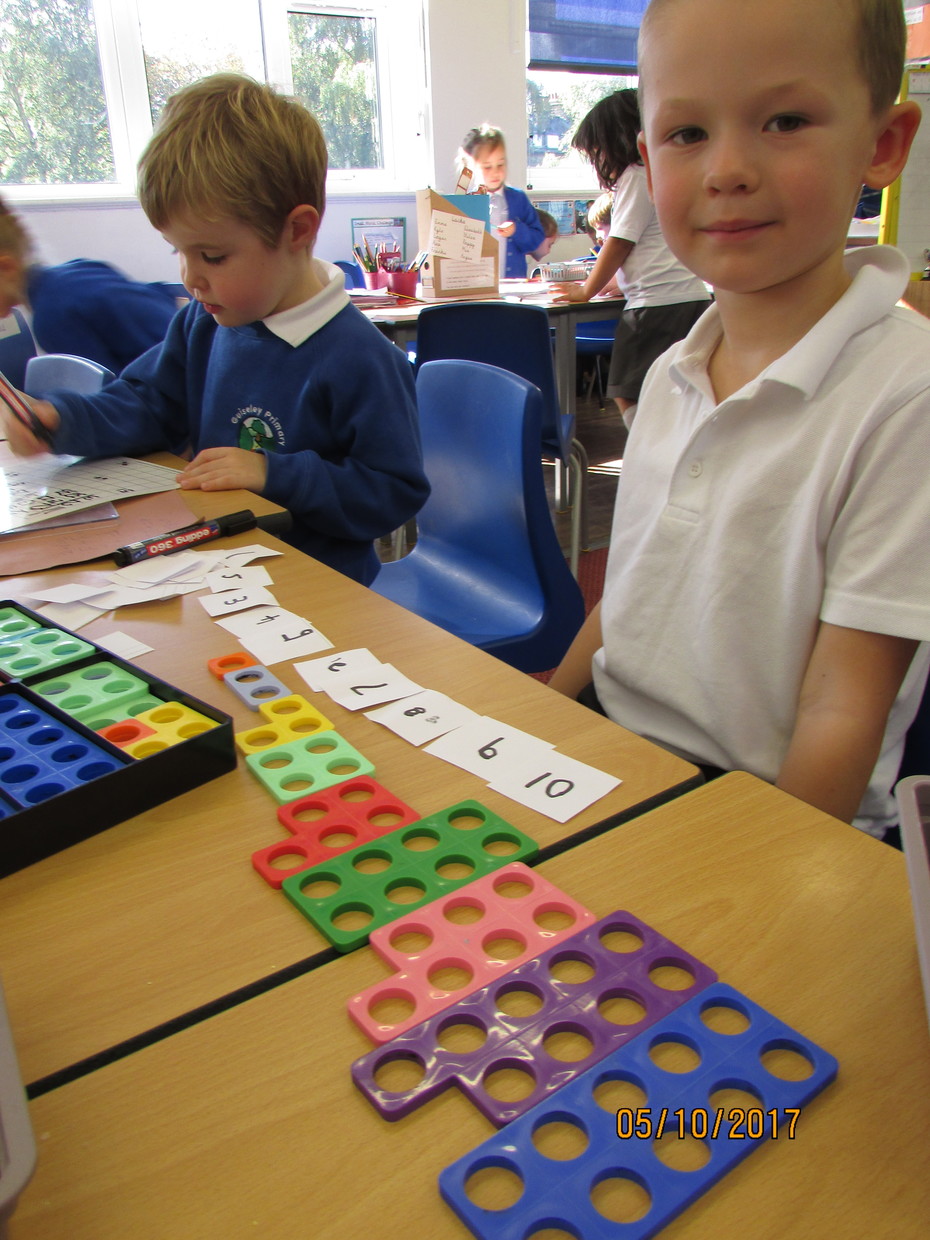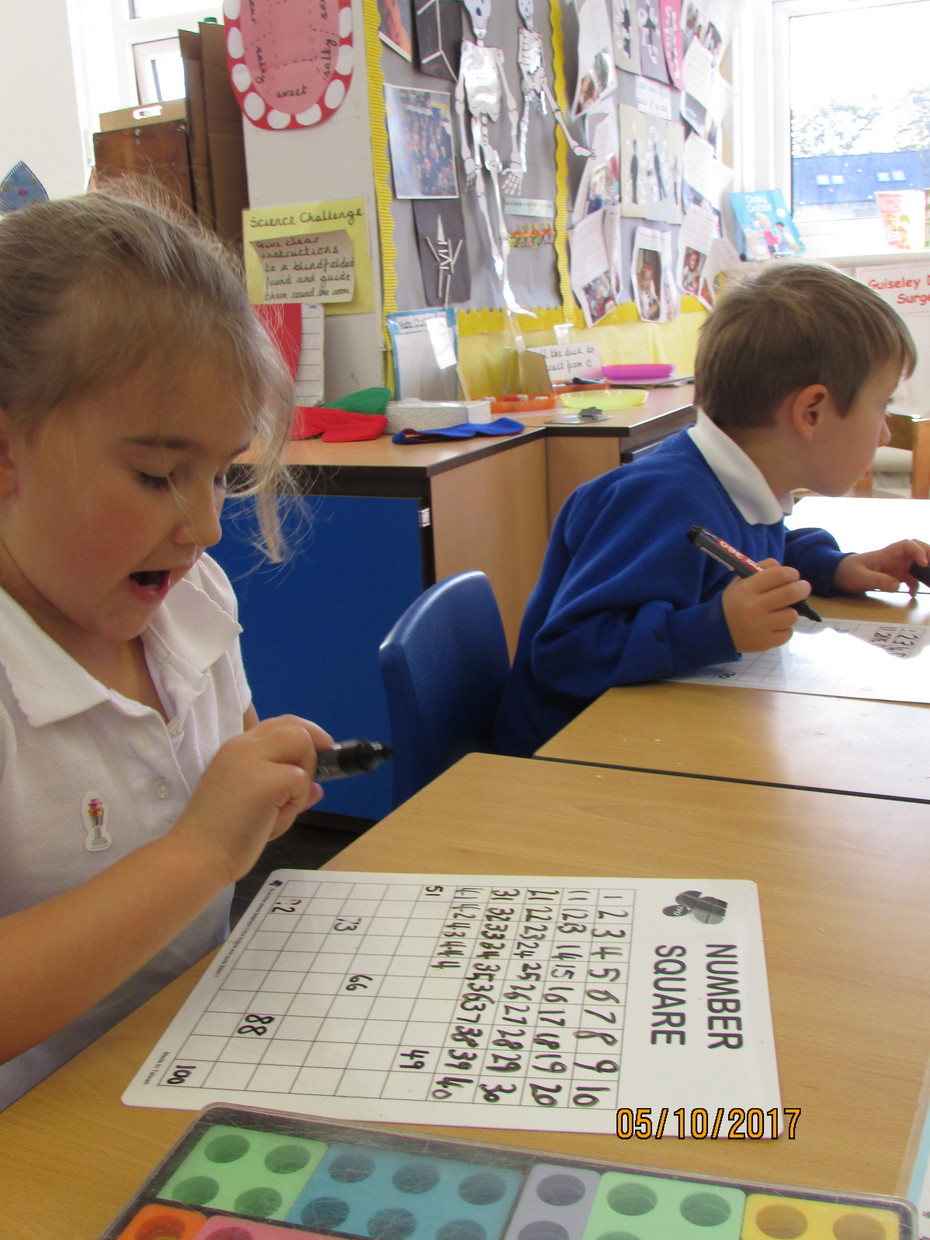 ---
Green Class Blog
admin on: Green Class Blog
Sasha's mummy is from Chicago in USA. Can you find it on a map? We had lots of fun learning about North America. What was your favourite thing?
Thanksgiving Turkeys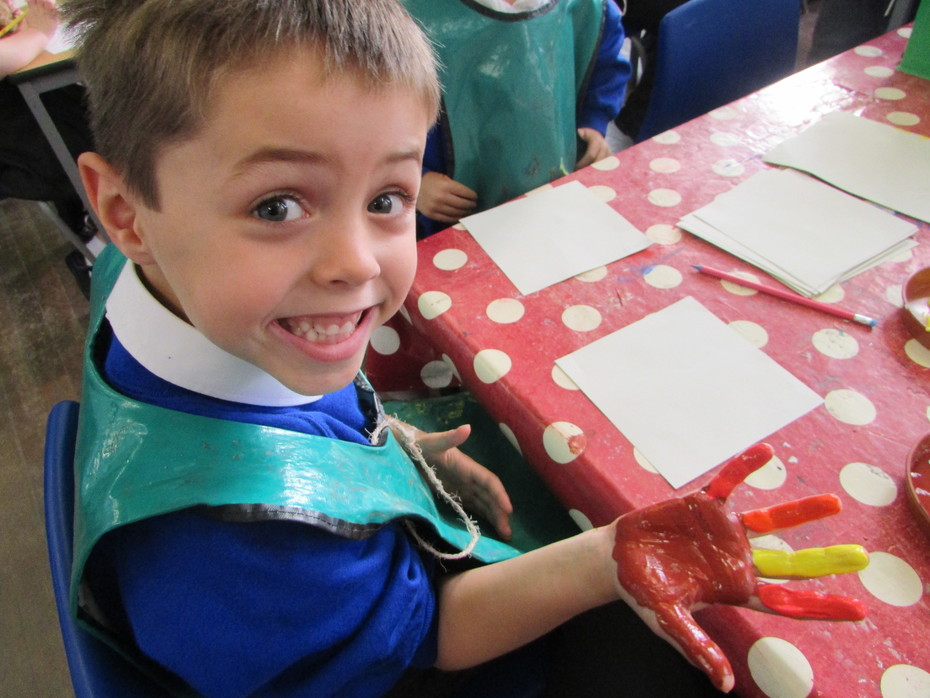 Building the Golden Gate Bridge!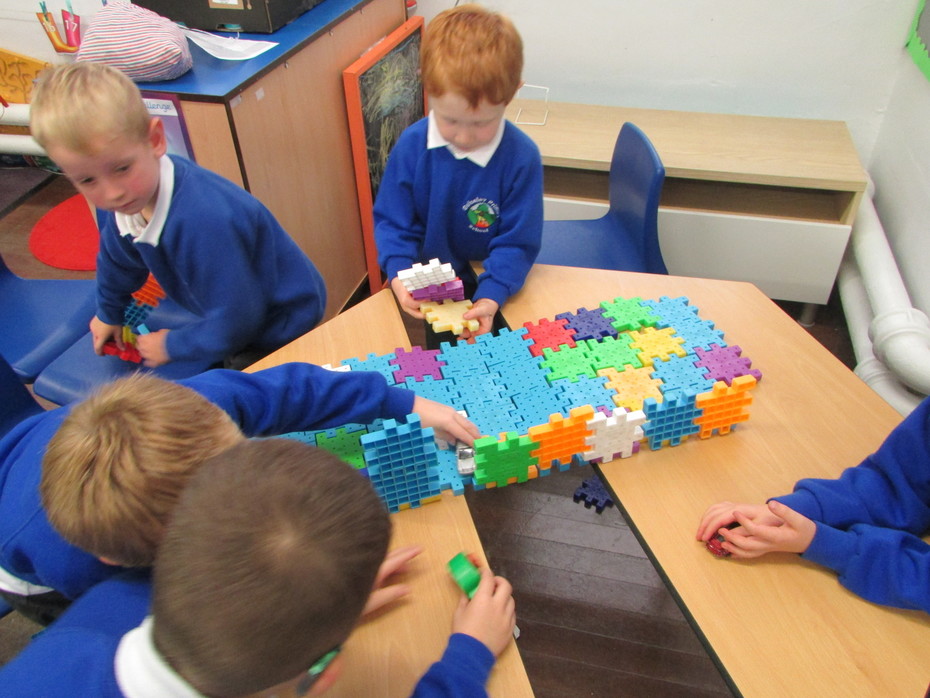 50 Stars for 50 states.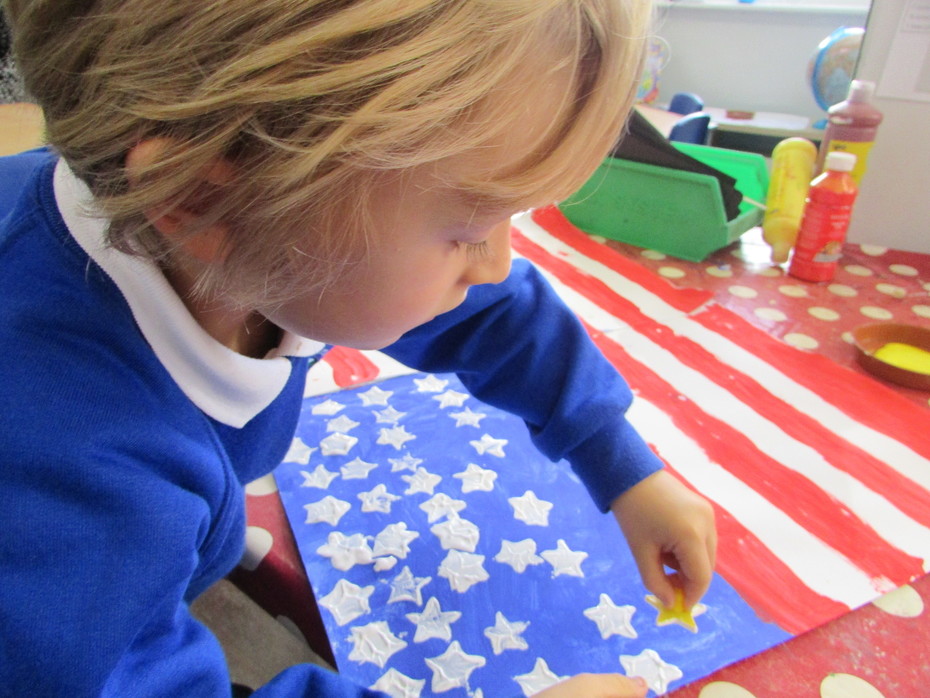 Totem poles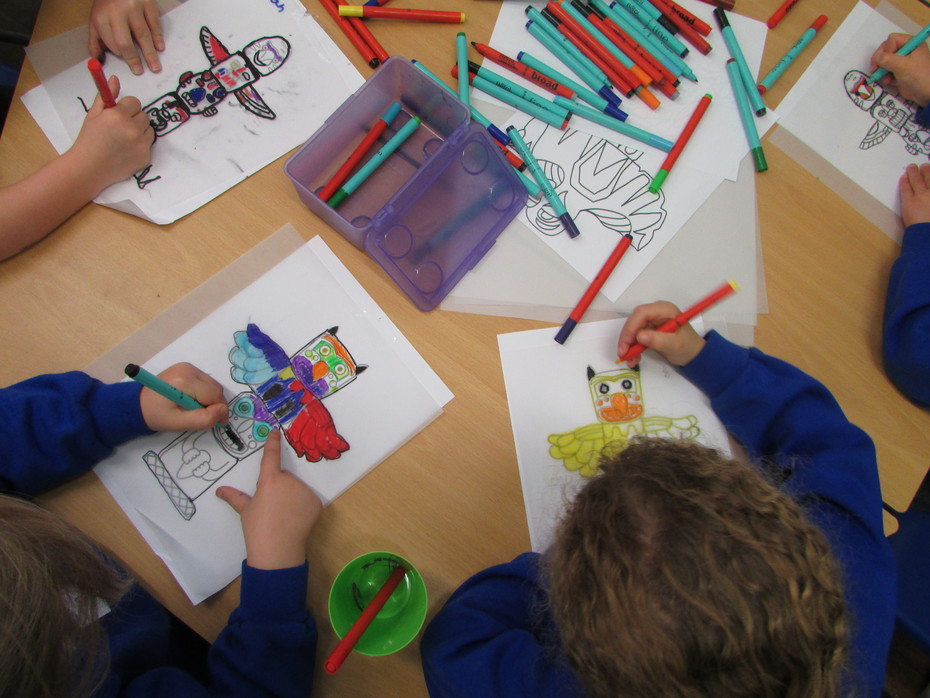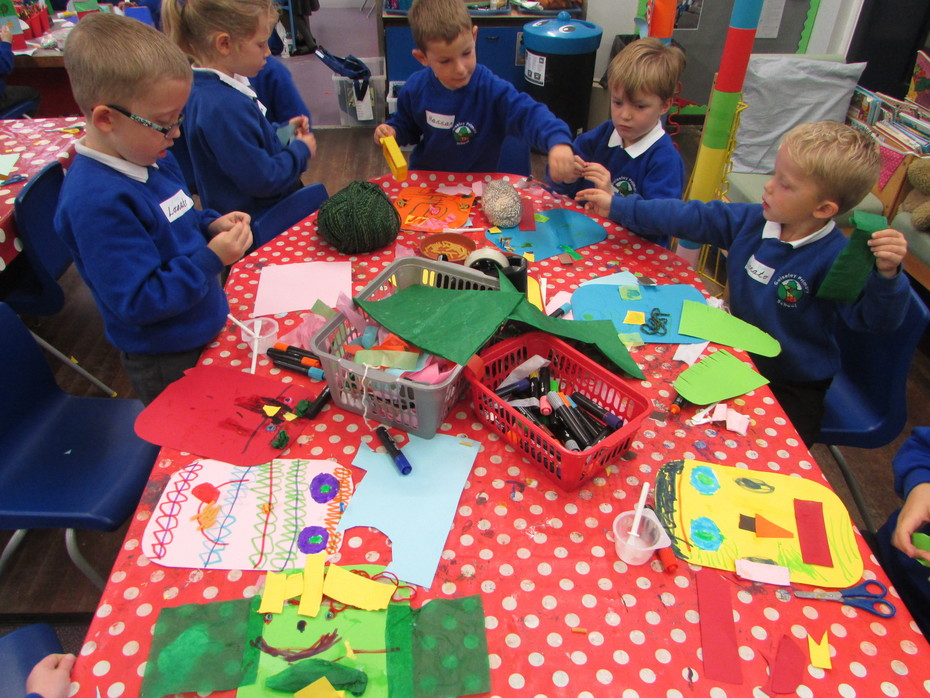 Cheerleading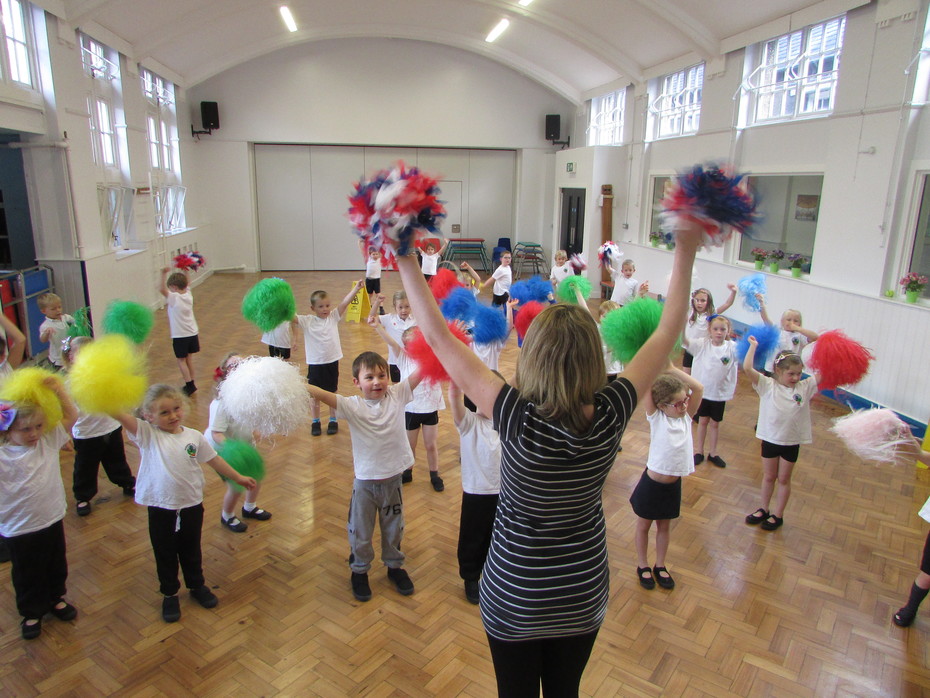 ---
admin on: Green Class Blog
We have been investigating all of our five senses. Tasting popcorn and lemon, helping a blind folded friend on the trim trail and listening to different sounds. What is your favourite sound?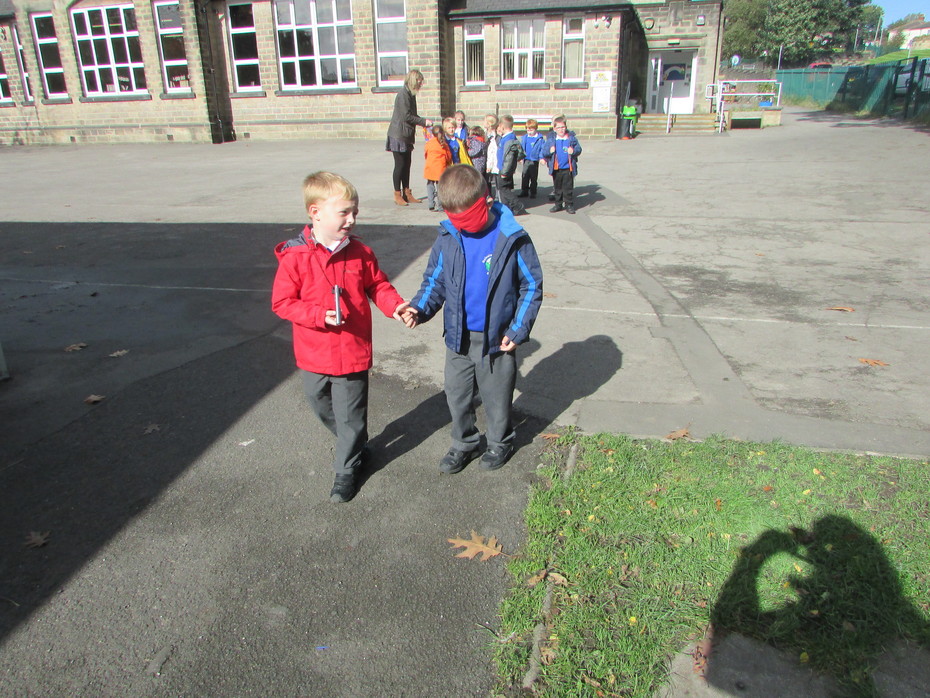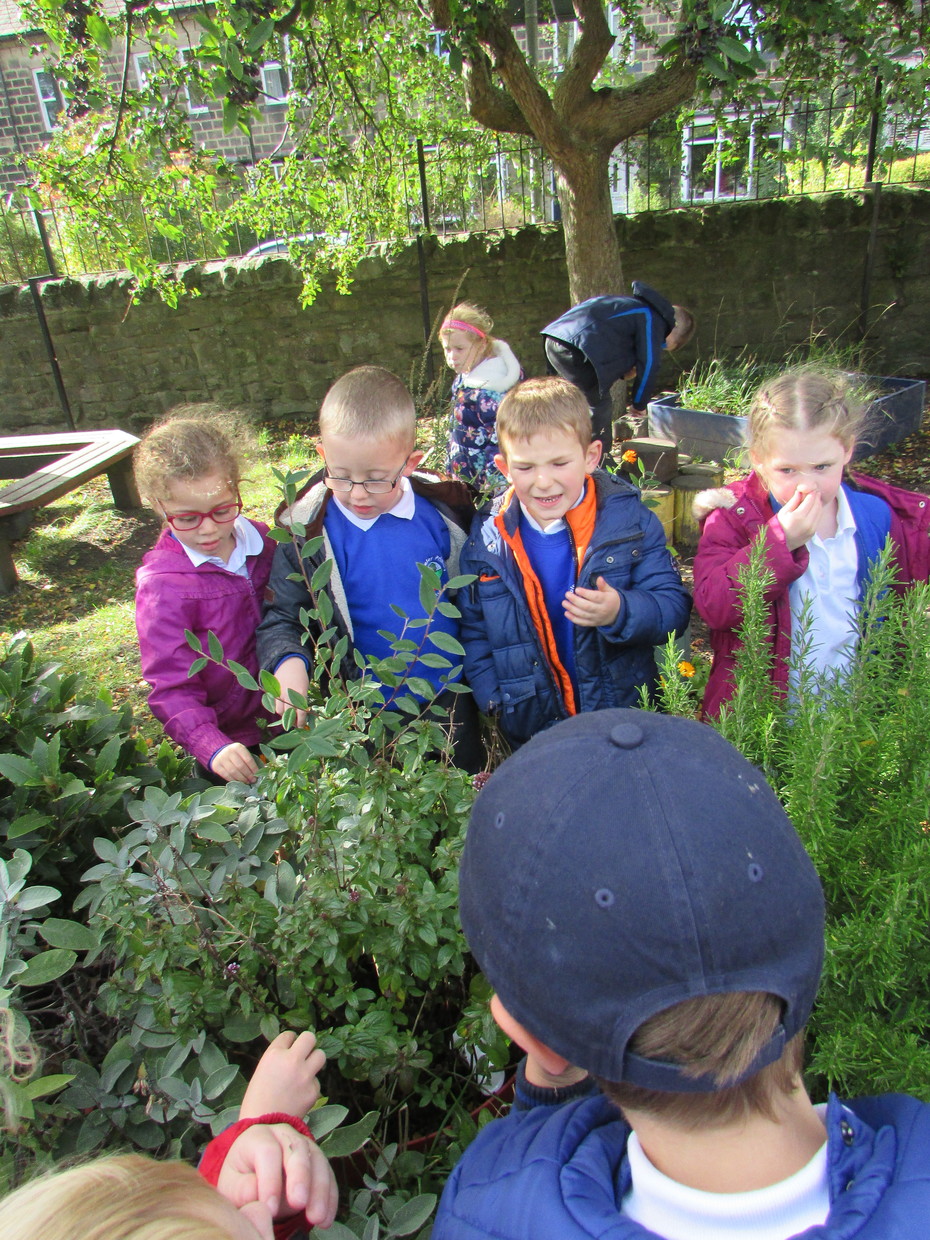 ---
admin on: Green Class Blog
We have been investigating our senses in Green Class and this week it was tasting week! We made sweet and salty popcorn. Which did you prefer?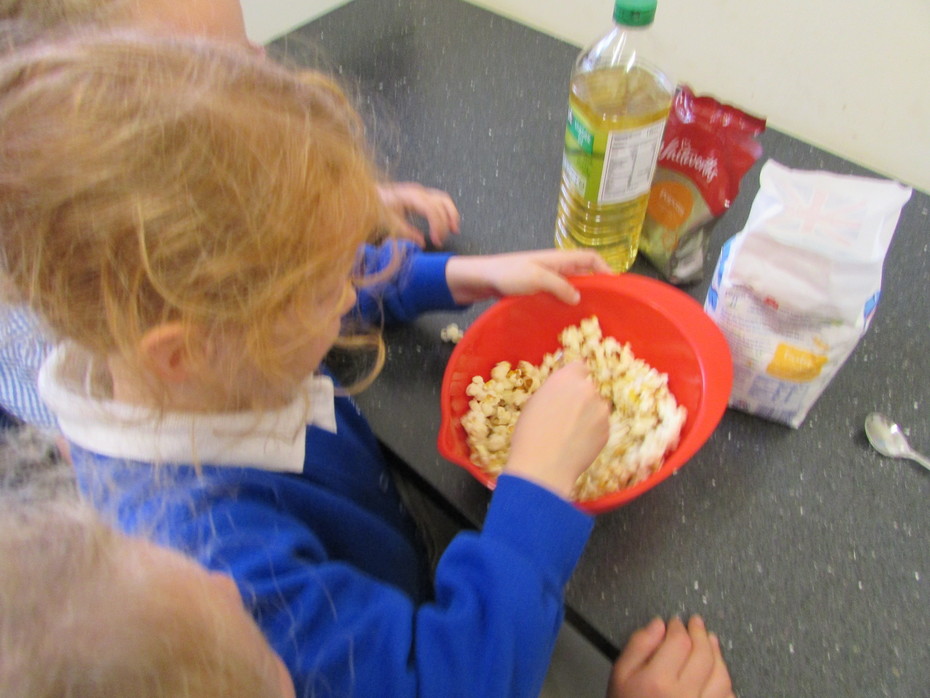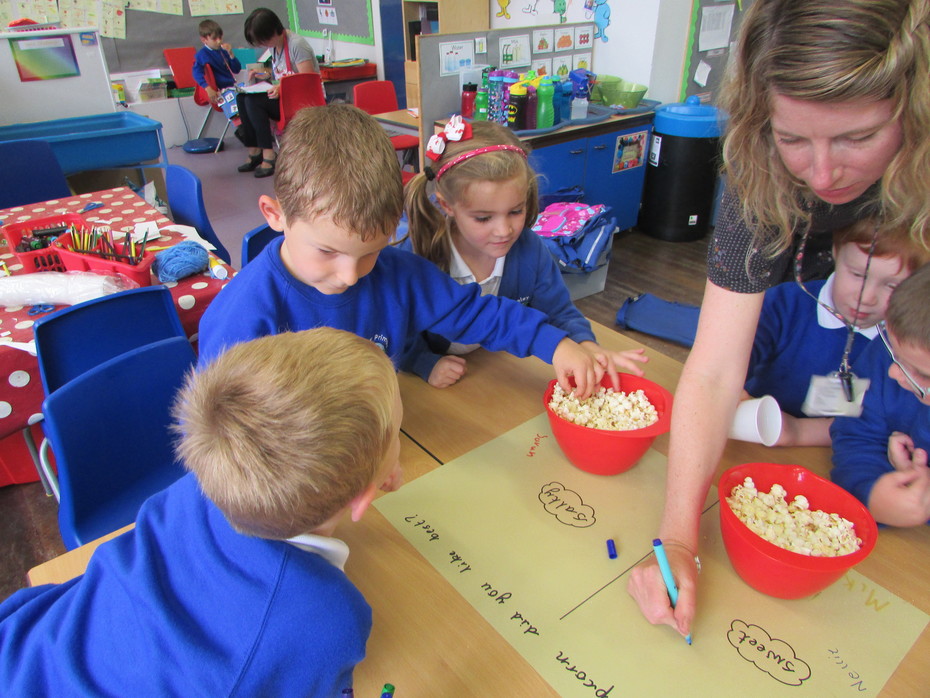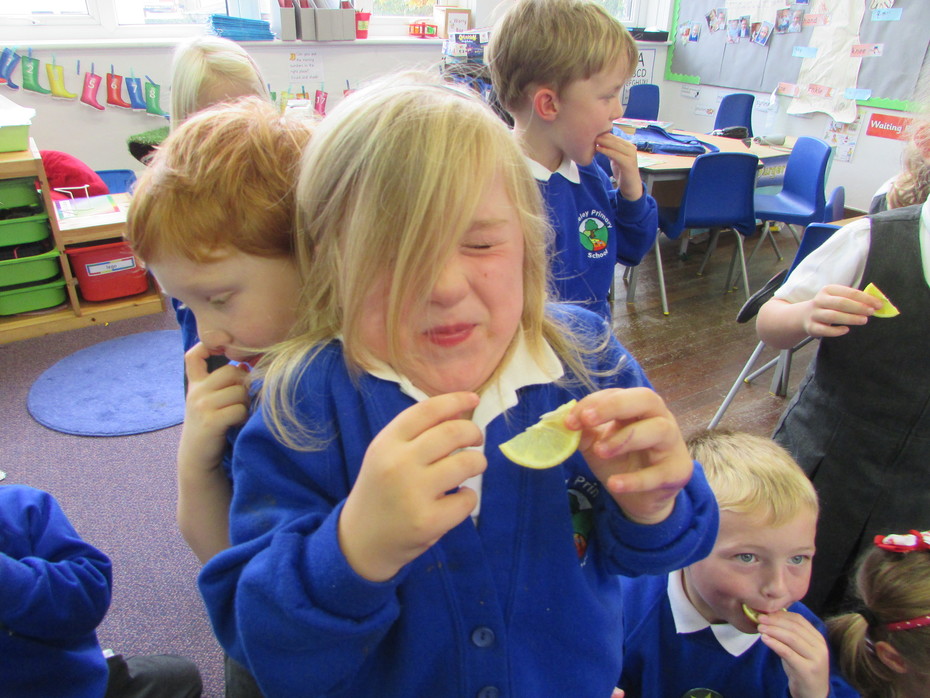 We also tried sour lemon! There were some very funny faces!
---
admin on: Green Class Blog
Today was National Fitness day and children all over the country were taking part in sporting events. This morning we had a special salsa dancing assembly and we played outside games to get our hearts pumping!
How do you like to keep fit?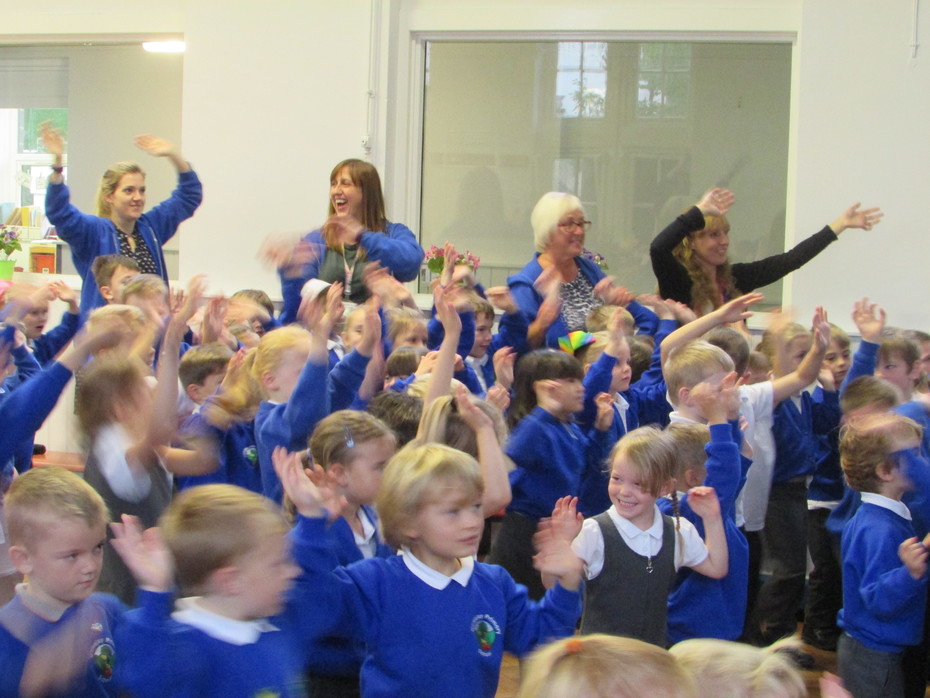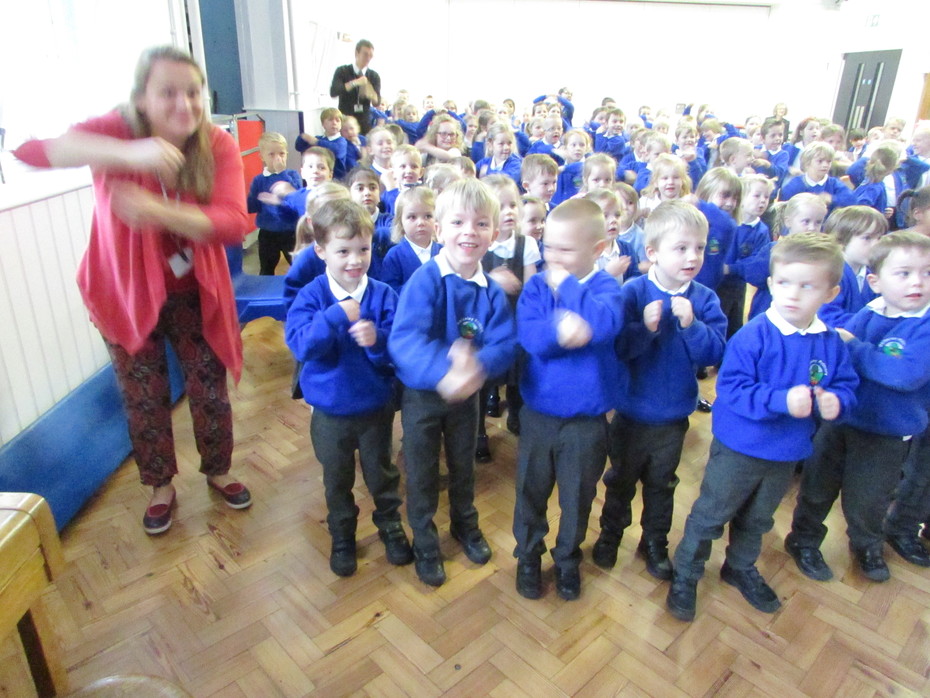 ---
admin on: Green Class Blog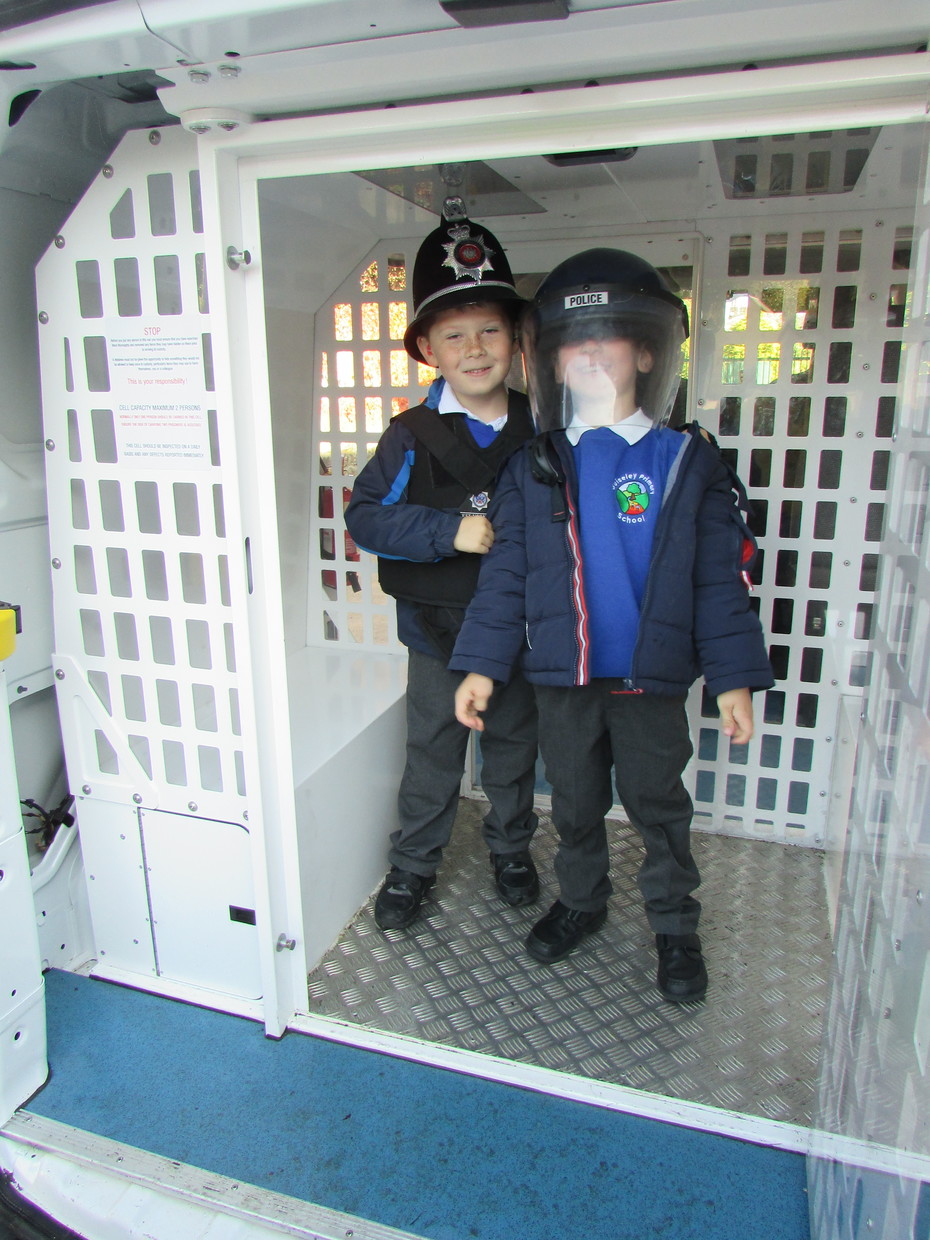 We really enjoyed meeting our local police officers today. They talked to us about how to stay safe, and what to do if we get lost. Then we had lots of fun trying on their uniform and exploring the police van. Mrs Turner was very impressed with all of the interesting questions we asked.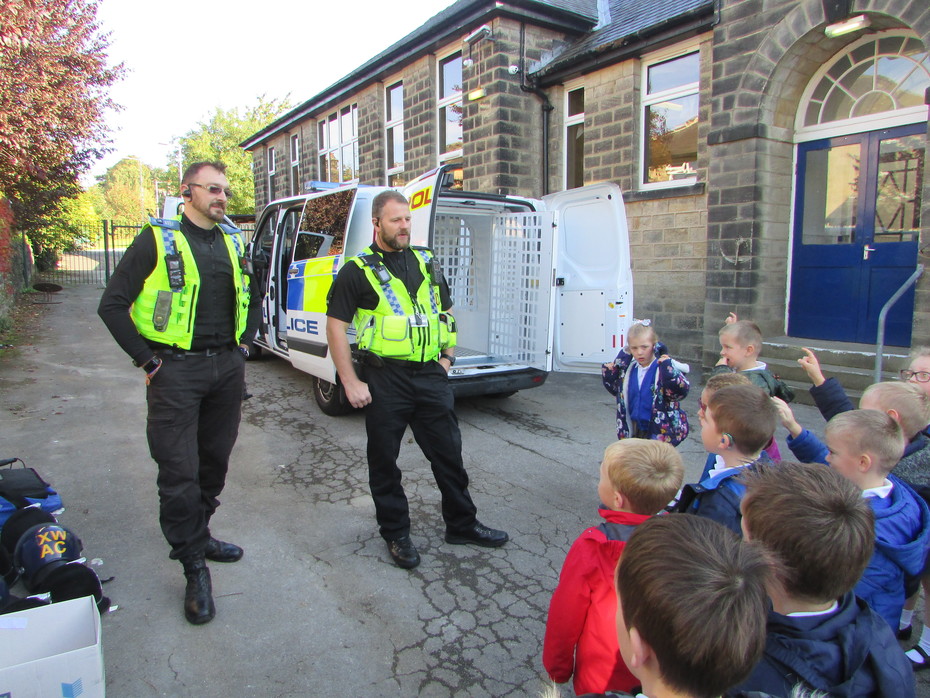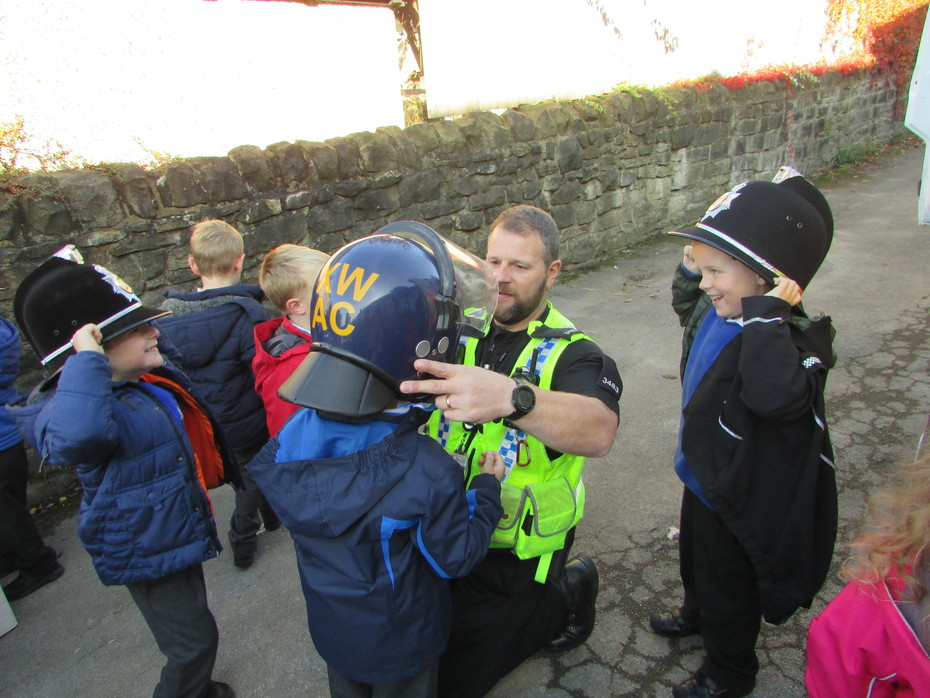 ---
admin on: Green Class Blog
This week we have been being 'real scientists'. We have been investigating whether people with larger feet need bigger gloves.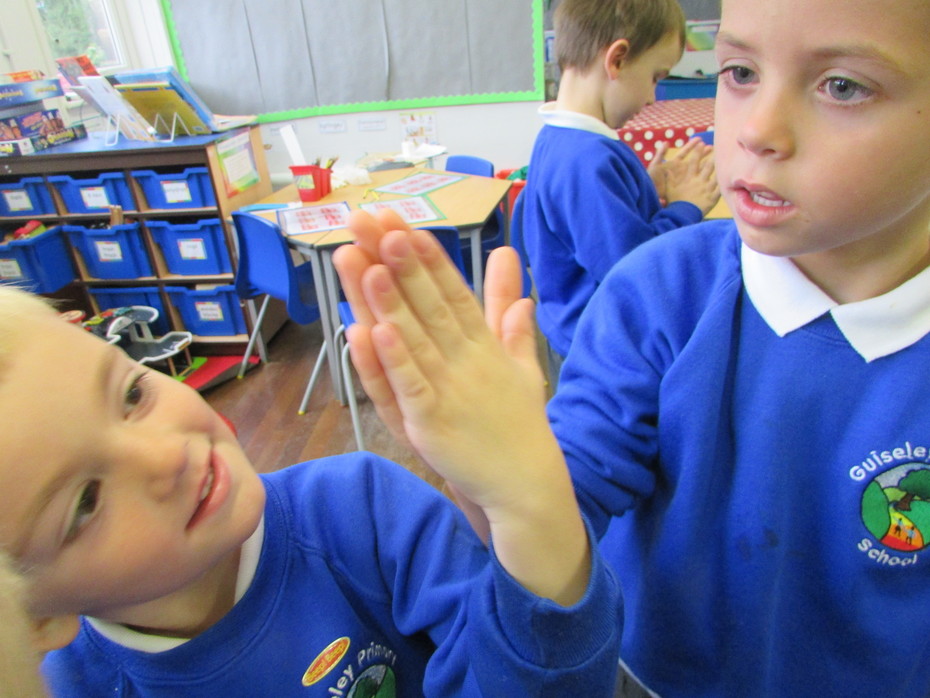 Mrs Turner was worried that children weren't hearing the whistle at the end of playtime. We thought about why this might be. James thought the whistle might not be loud enough (Isla thought we could use a drum instead!). Nellie thought if children were too far away they might not be able to hear it, or if they were being very noisy. Also how does wearing our hoods affect how well we hear the playground whistle? We had a lot of questions that needed answering! What did you think? Can you remember what our TOP TIPS for hearing the playground whistle are?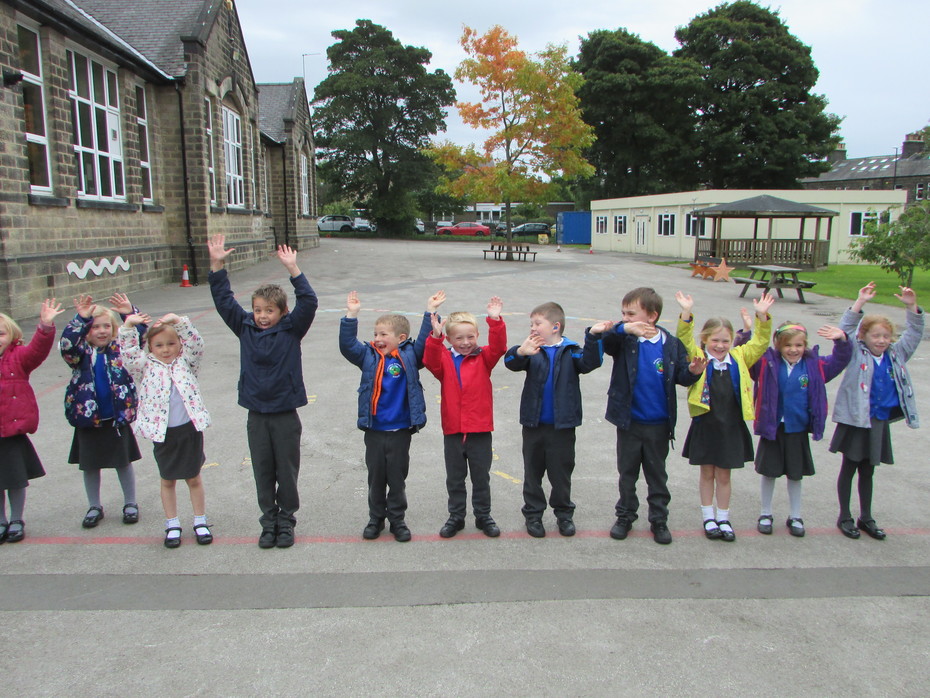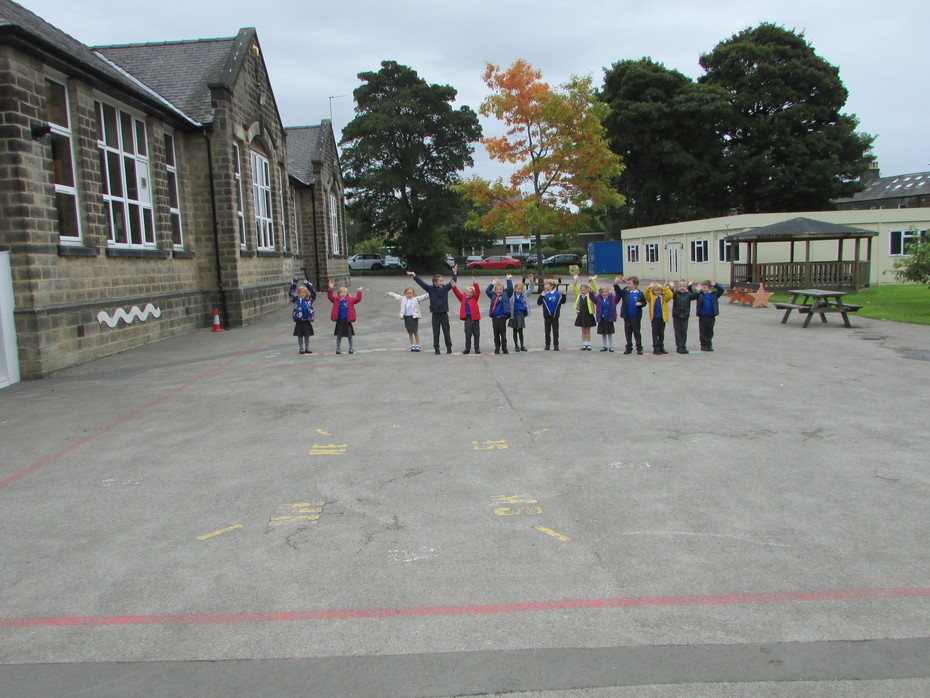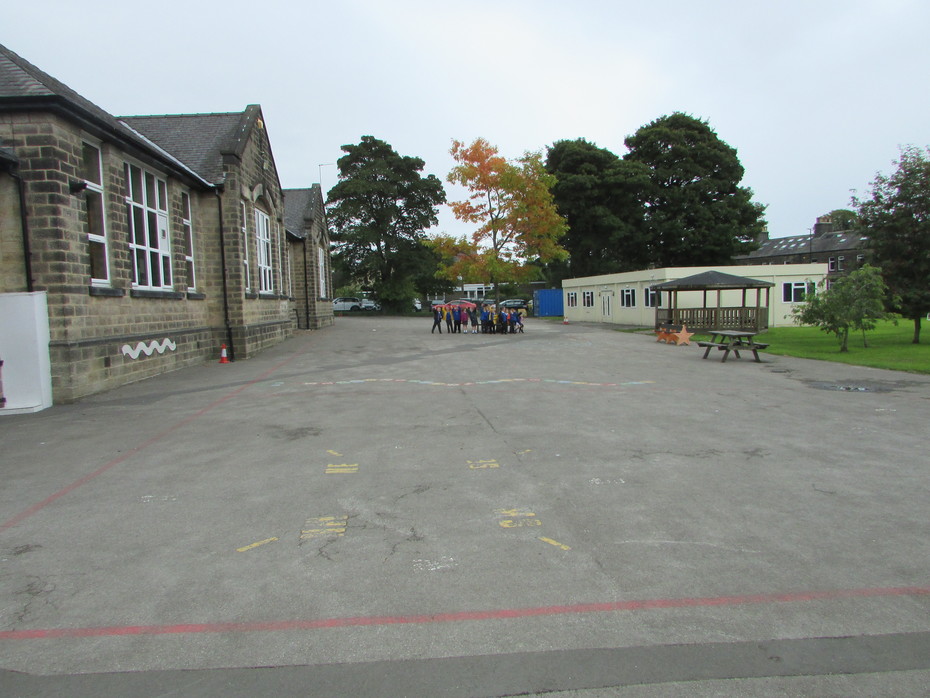 ---
admin on: Green Class Blog
We really enjoyed learning how to stay safe on our scooters this week.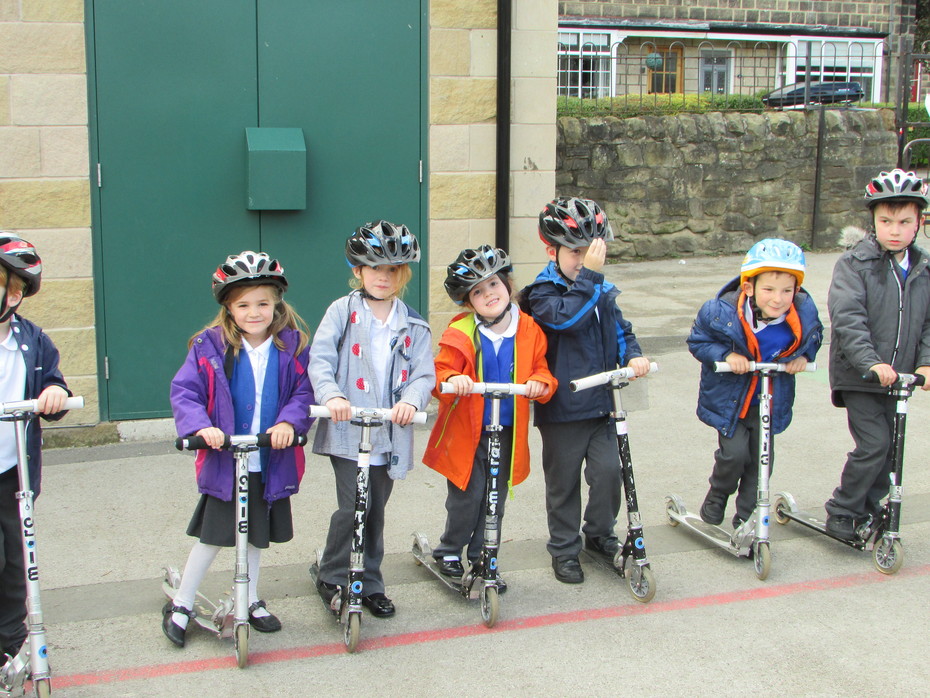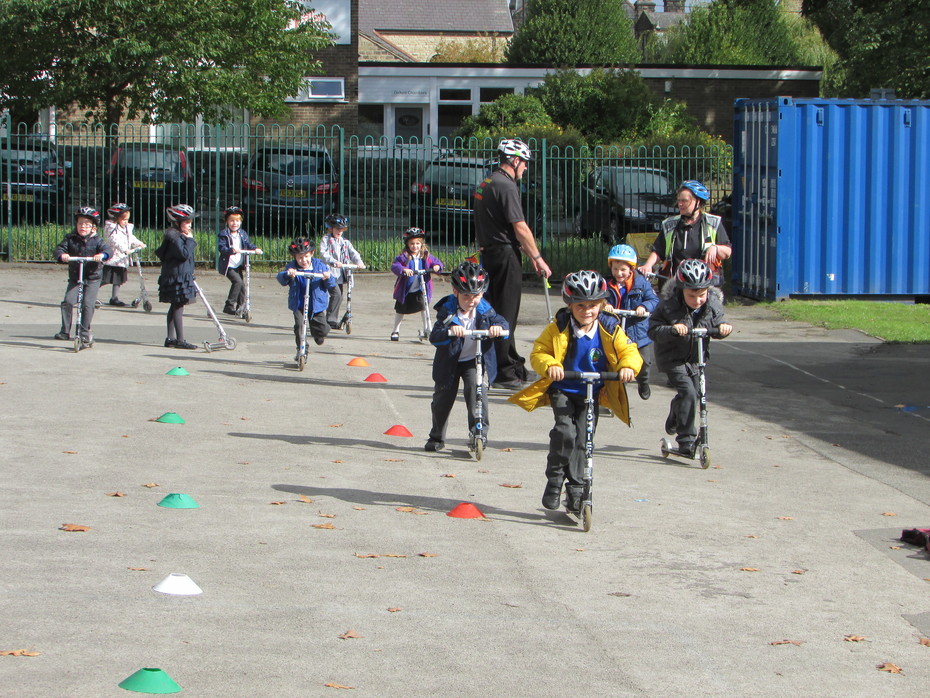 We learnt how to use our brake to stop safely, how to cross the road safely, making sure we are always stay with an adult.
---
admin on: Green Class Blog
This week we have been ordering numbers to 20 and beyond as well as looking more closely at 'teens' numbers. Why don't you play some counting games at home?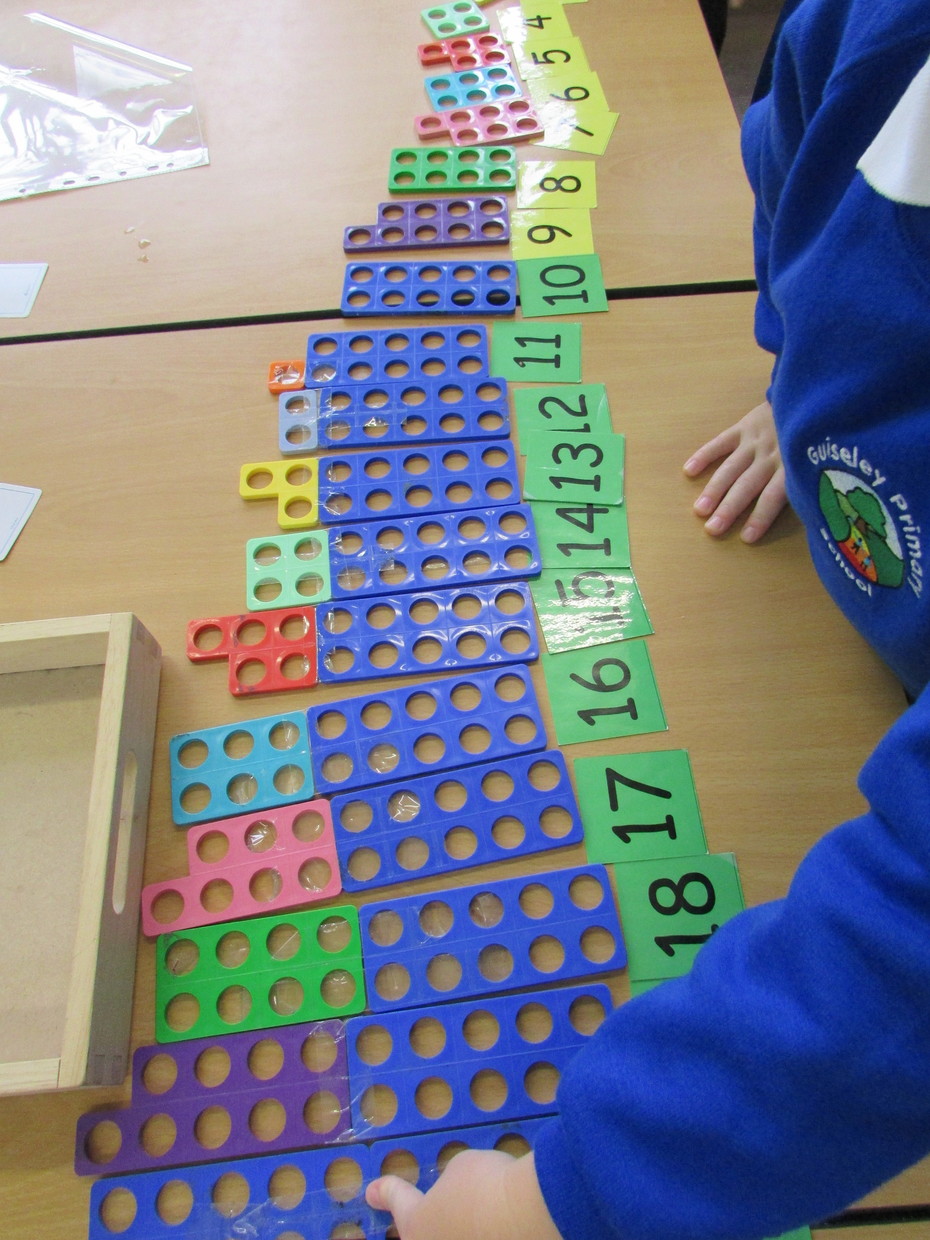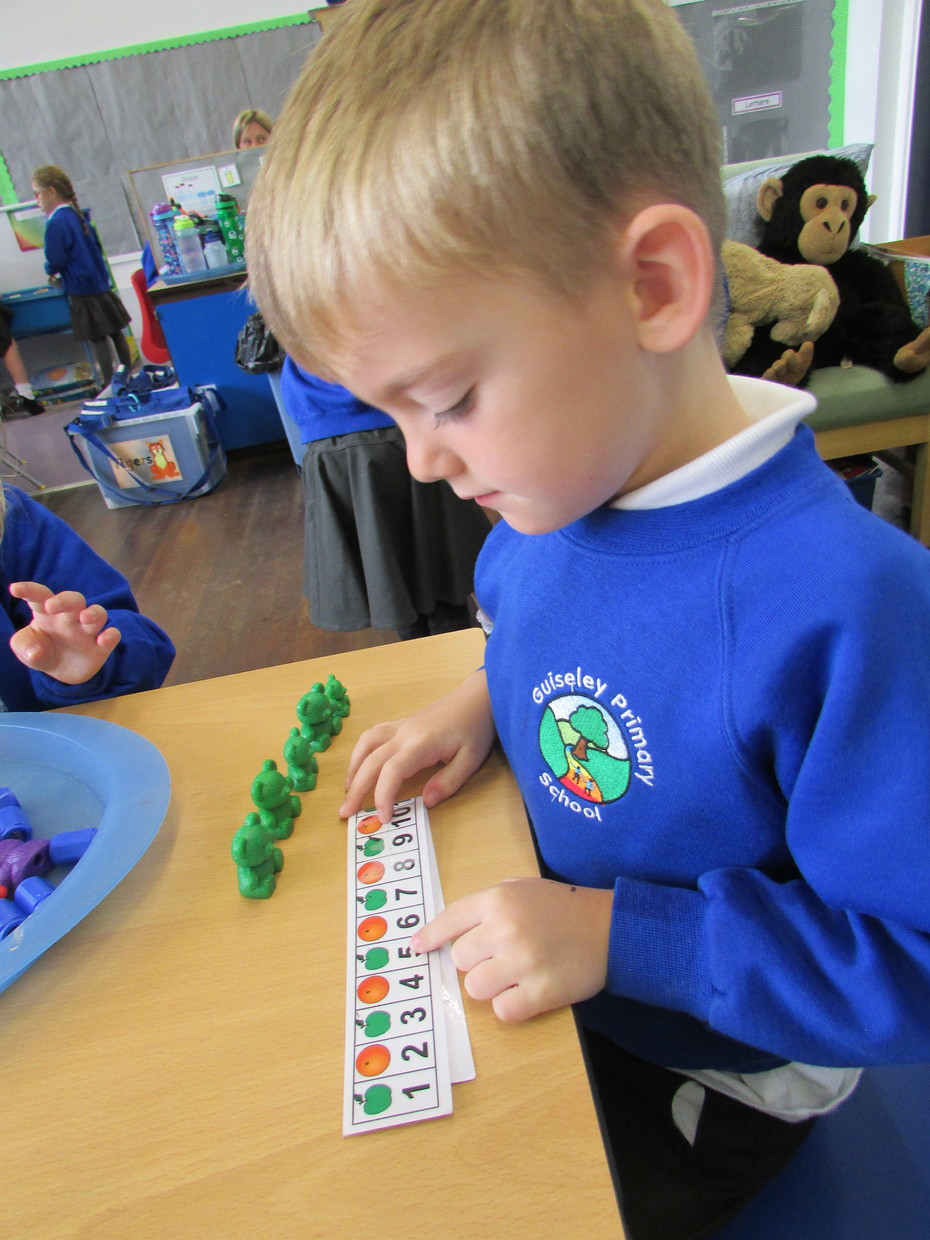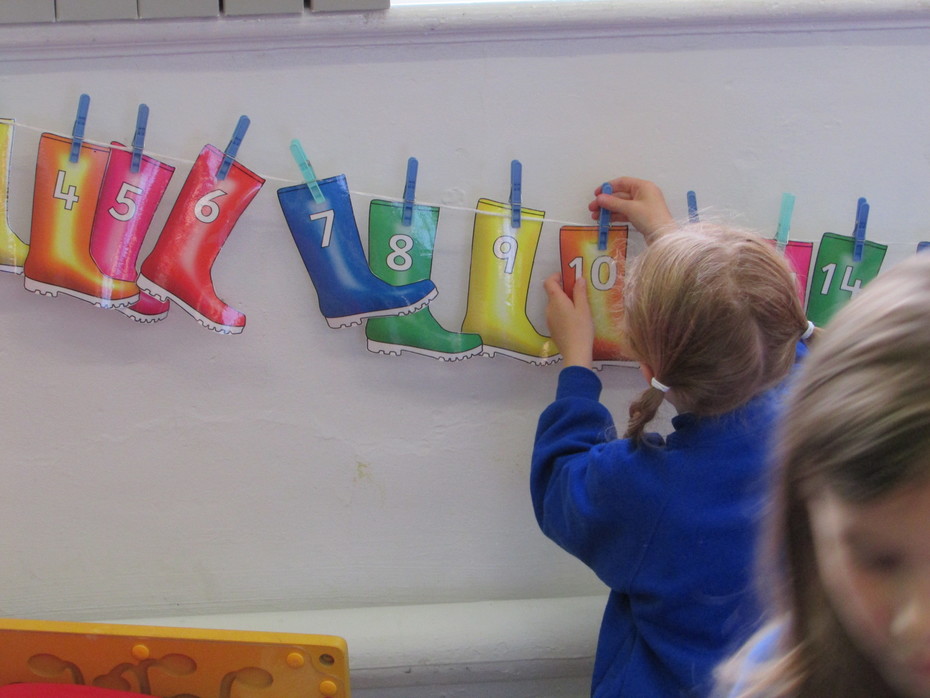 ---
admin on: Green Class Blog
We have had a very busy few weeks in Green Class. Getting to know our new teachers and classroom, making new friends and working hard on our class challenges. A big well done to all of the children for settling so well!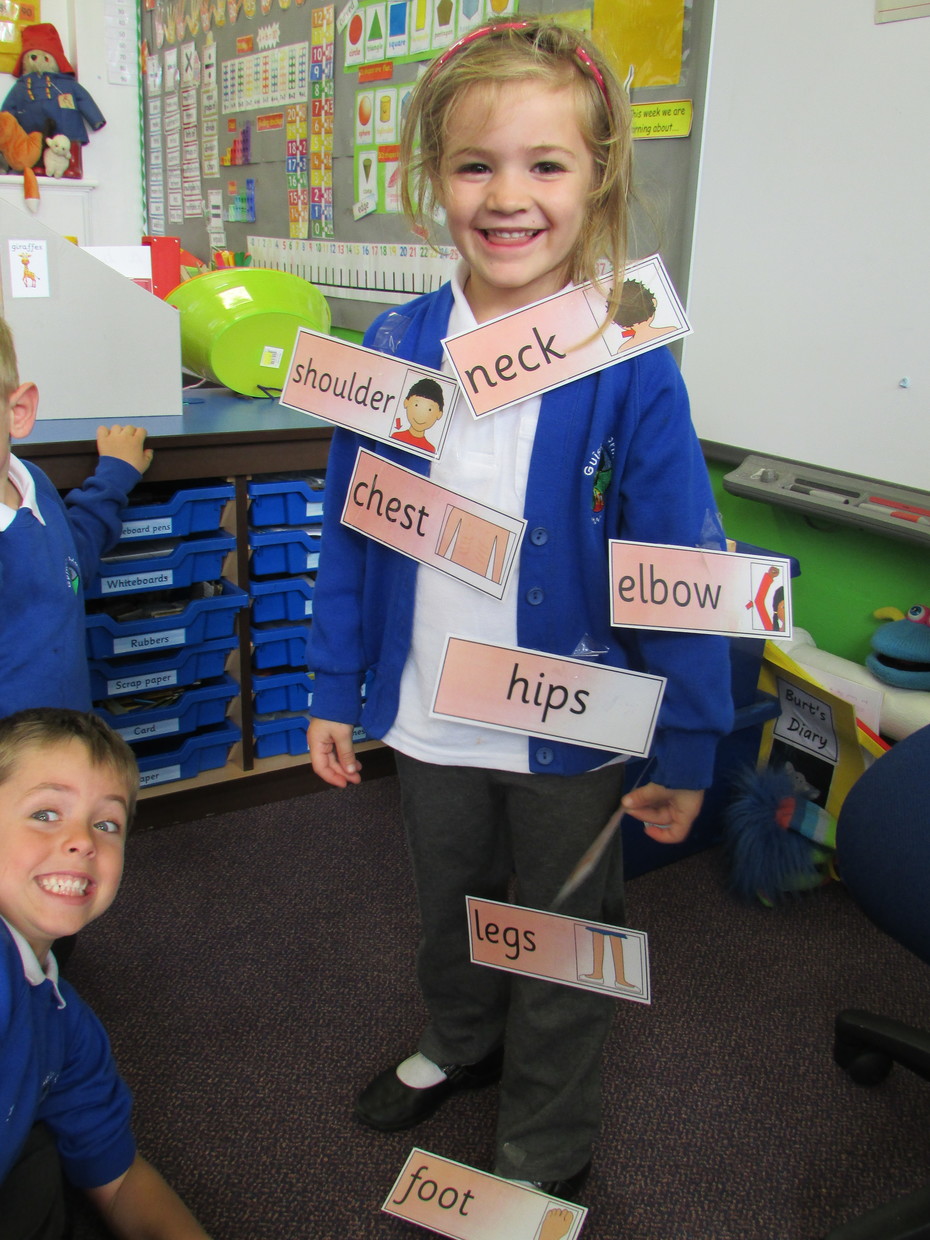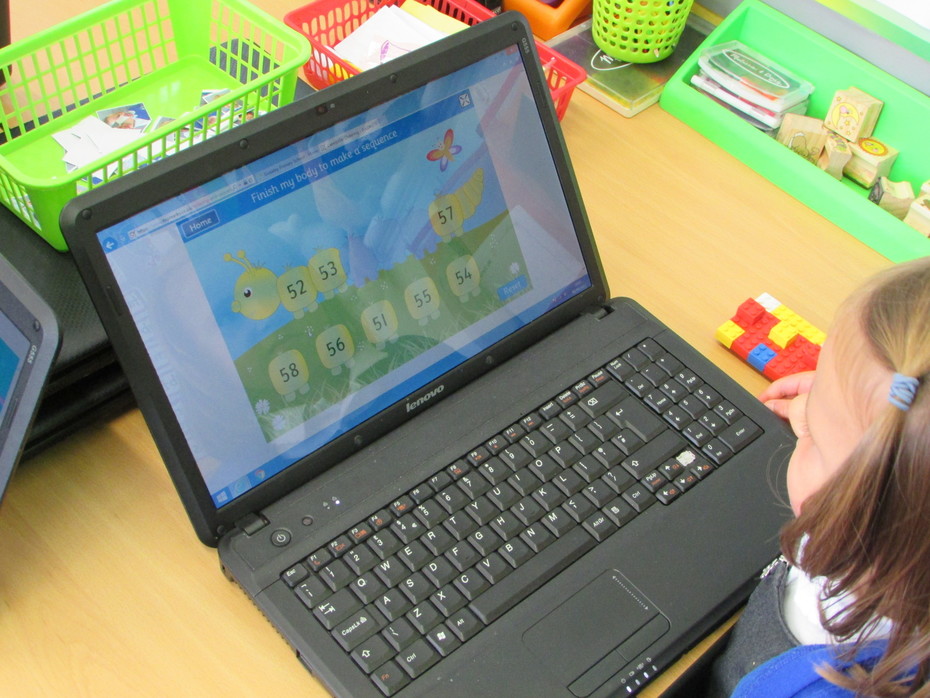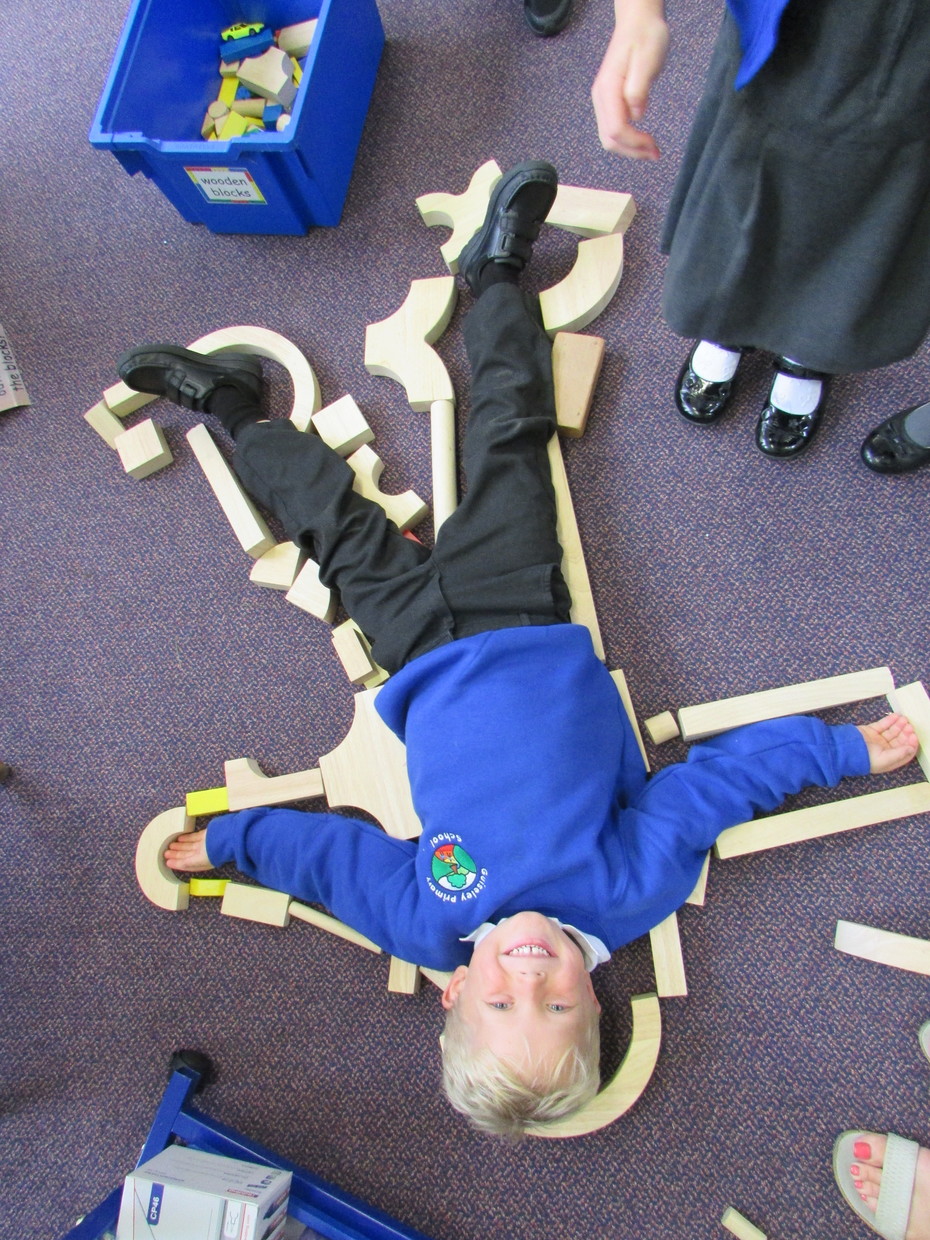 ---