Blog
Year Five Blog
admin on: Year Five Blog
In the final week of last half term, Year 5 took part in International Week. Each class learnt about the art, food and culture of a certain country. Both Year 5 classes spent time in the Americas, with Lime class learning about Mexico and Jade class learning about Guatemala.
We sampled food and drink such as: salsa, tortillas, guacamole and hot chocolate. We painted calacas (skulls) and made marigolds in honour of the Day of the Dead festival and created Guatemalan worry dolls in the traditional way.
This week, we have started our new Science topic: Materials and their properties. We invetstigated which materials were soluble; mixing things like hot chocolate powder, flour and oil with water.
---
Jade class - Year 5
admin on: Jade class - Year 5
We have had a busy half term so far learning all about the history of Crime and Punishment in Britain. We started off in the Anglo-Saxon times, where stealing and vagrancy were punished by the removal of limbs or even death! We then explored Tudor times, when the monarchy was so afraid of treason that they punished anyone accused of it with death - including the infamous Guy Fawkes! We then explored the time of Dick Turpin and highwaymen, before delving into Victorian Britain with it's new police force and prisons.
We had a brilliant time at the York Dungeon! Look how excited (or is is that afraid...) we were before we went inside!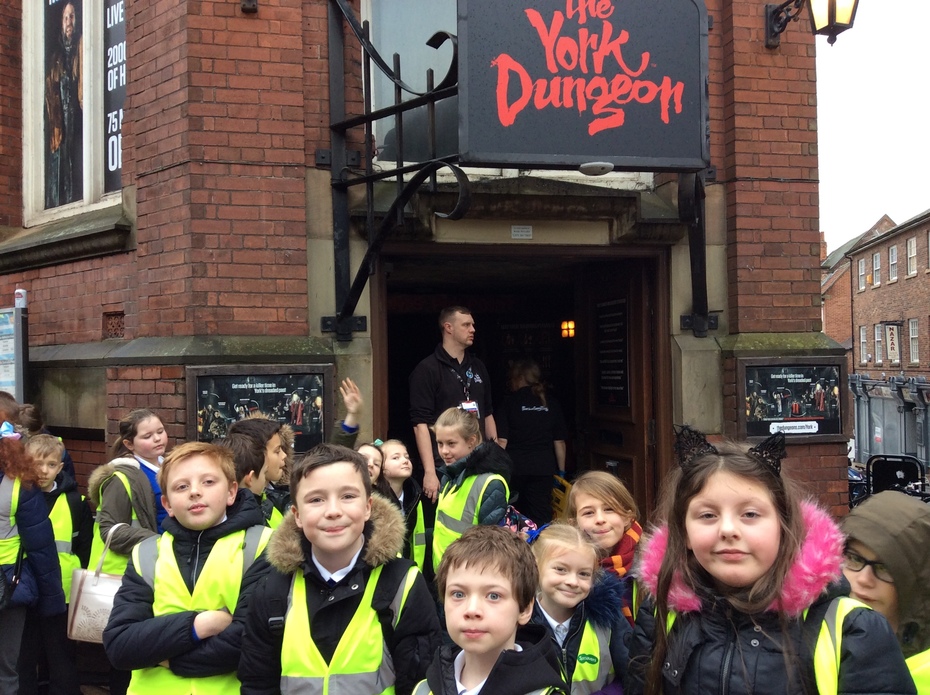 We are lucky to be receiving football training from Guiseley AFC this half term. We have braved the cold weather and played on regardless - even through a short blizzard on one occasion!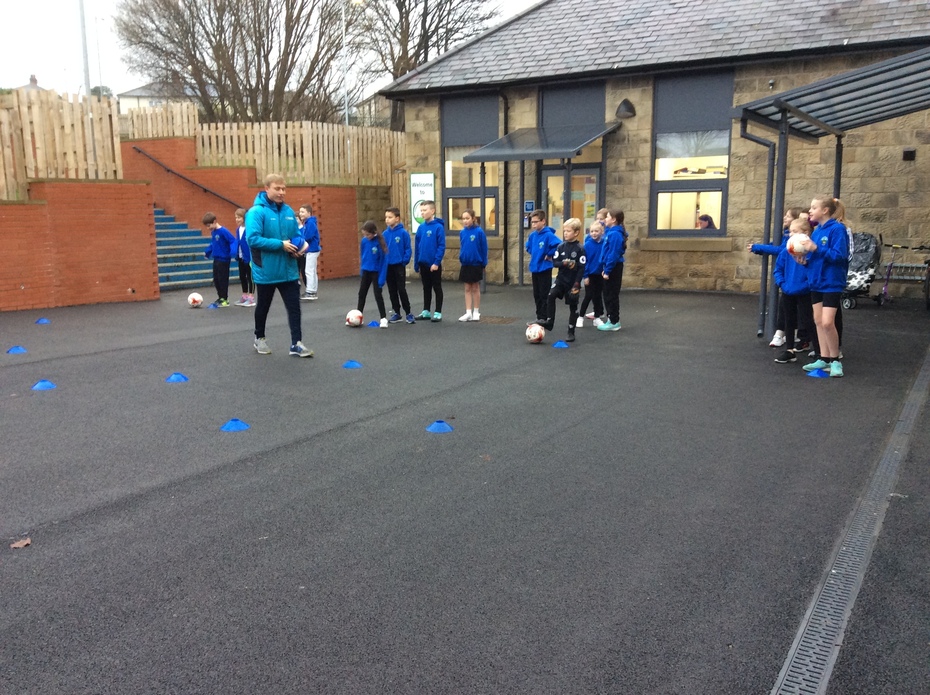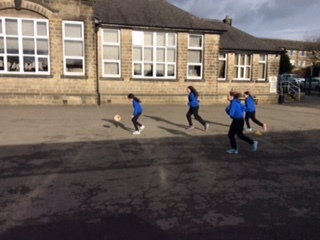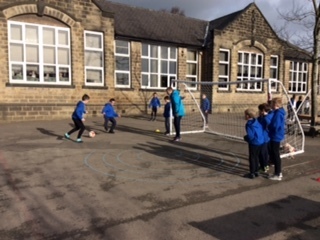 In Science, we are investigating forces. We are acting as the back up team for a team of people who have set off to recover a meteorite which has crash landed in a remote part of the world. As part of their training the children have had to design and test different parachutes to maximise air resistance, explore levers and fulcrum measurements to lift the meteor out of its hole, and finally investigate how gears can help a bike-style transportation system travel uphill.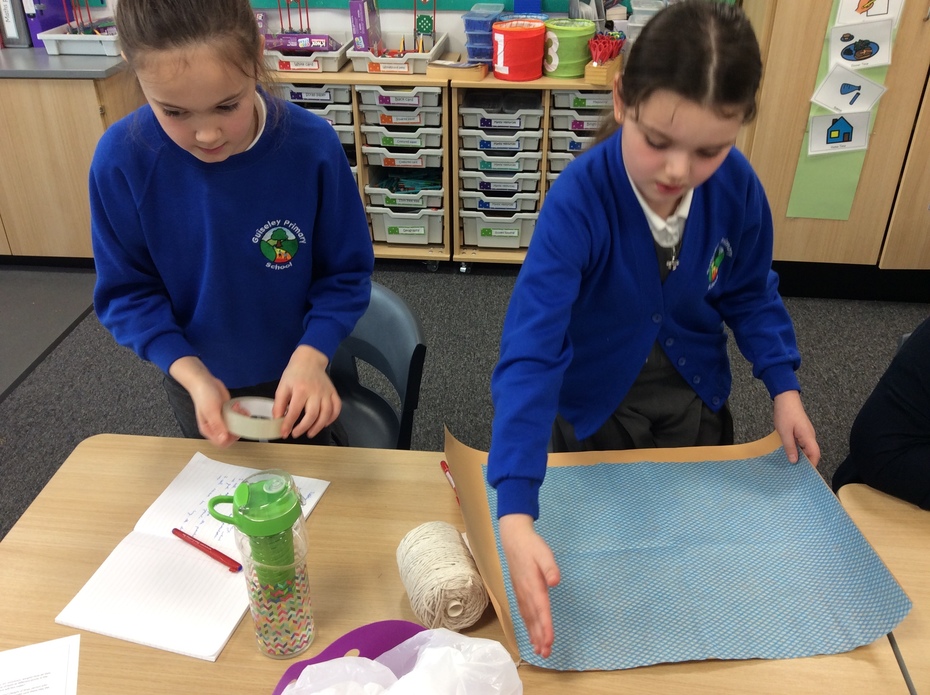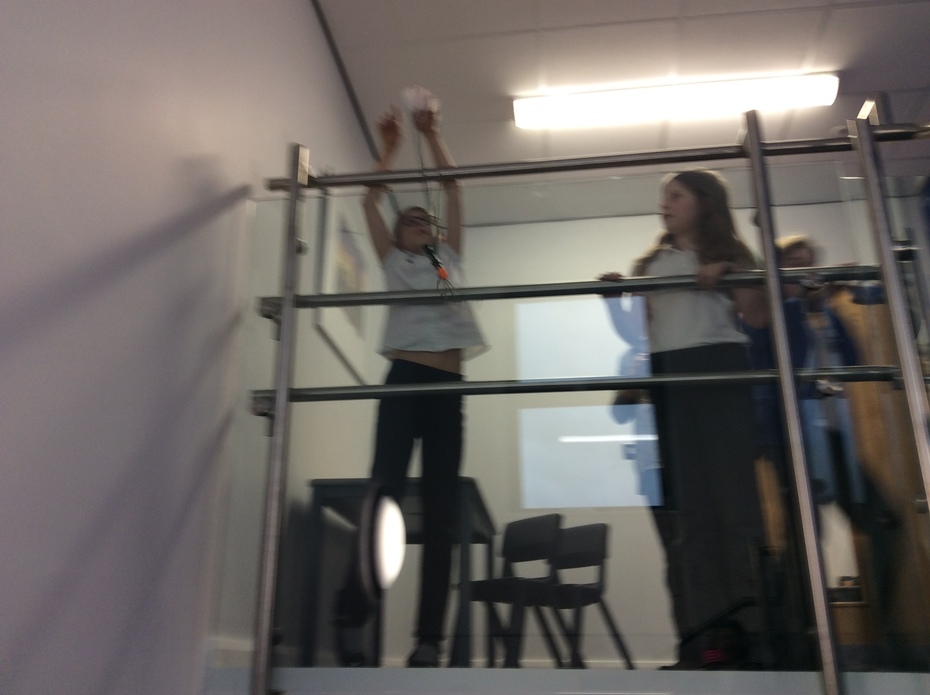 ---
admin on: Jade class - Year 5
Last week, the children had a fantastic (if very soggy) day with Cycle Leeds. They learned how to do basic safety checks on their bikes before practising how to set off and stop safely. This Year 5 session will be followed by the children completing full Bikeability training at the start of Year 6, which will involve them learning the rules of cycling on the road safely.
To see all the photos from the day, please click here.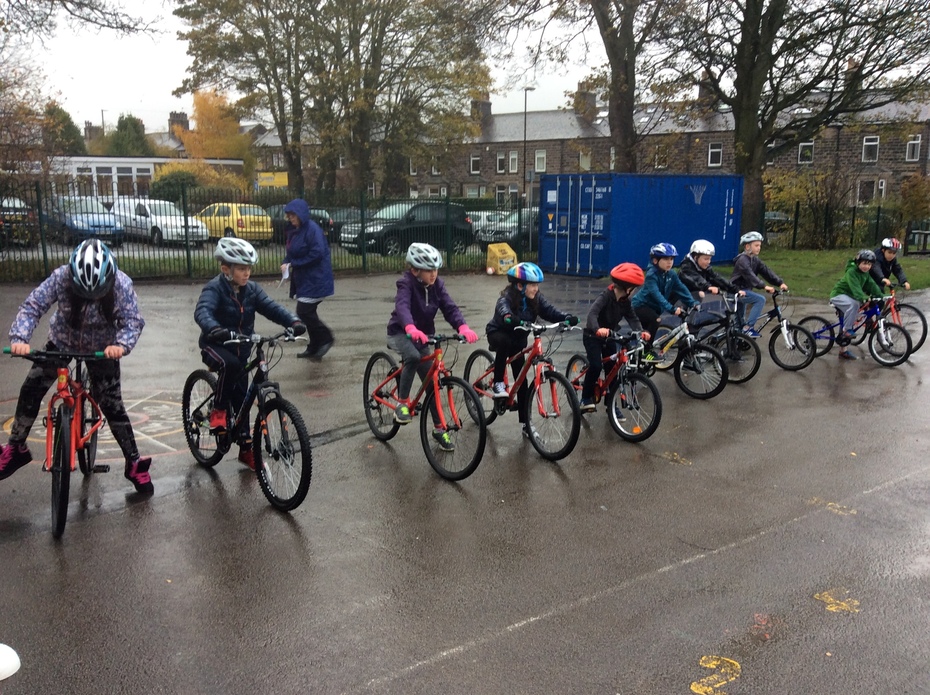 ---
admin on: Jade class - Year 5
The children returned to school after half term to a shocking sight!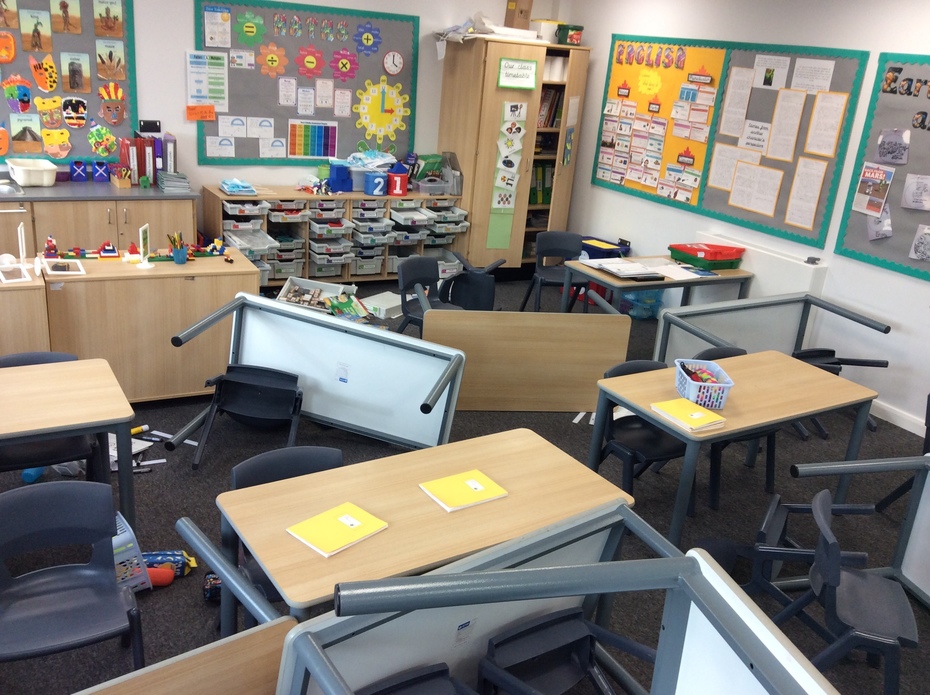 Our school had been hit by an earthquake, which had sent tables and chairs across the room and spilled resources all over the floor.
After discussing our next steps carefully, the children established whether it was safe to enter the classroom. They decided it was important to count everyone first to check that everyone was accounted for.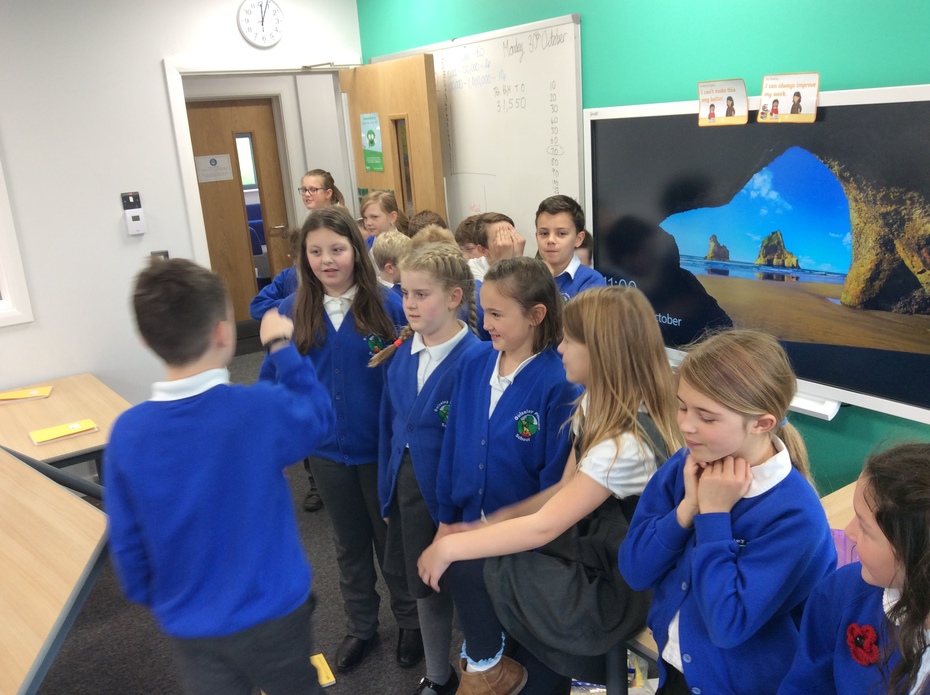 Once counted, the children organised themselves into teams to start the clan up operation. One team was deployed to move the tables and chairs. Another team took charge of the tray resources at the back of the classroom, whilst another team cleared up the resources on the floor. Thankfully the only casualty was a broken red pencil crayon.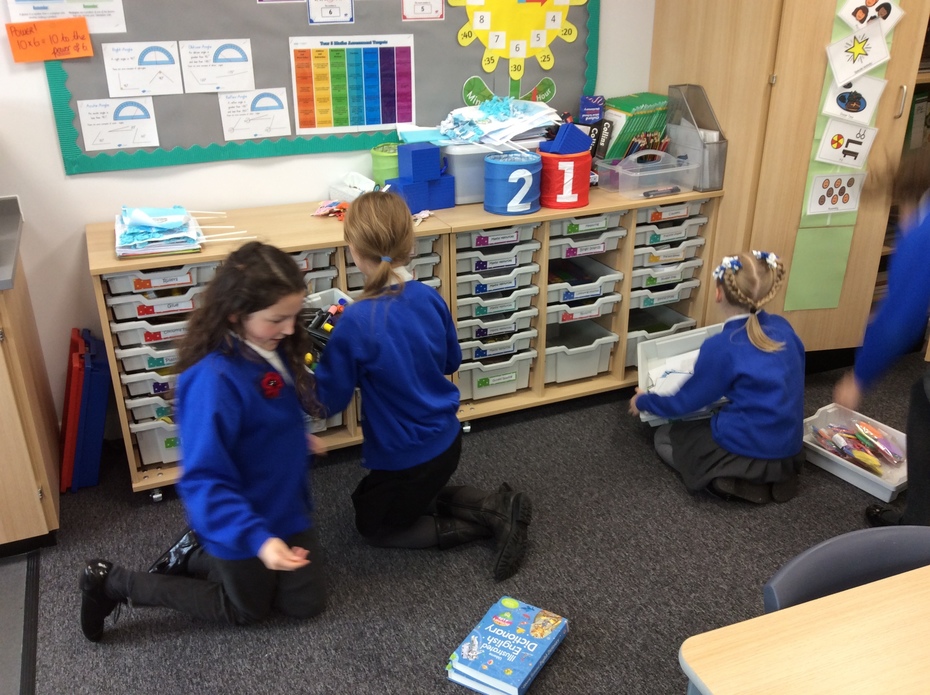 We discussed how we should keep safe should another earthquake hit. We researched a website called Shakeout.org, which explained how to Drop, Cover and Hold. We practised getting into safe positions and held our own practise drills. If you want to take a look at the website we used, click here.
---
admin on: Jade class - Year 5
We had a fantastic week learning all about Guatemala during International Week!
We learned about a Guatemalan artist called Julian Coche Mendosa who creates impressionist paintings of things that were important to the Ancient Maya ancestors of Guatemala such as music, animals and corn. Learn more about him and his art work by clicking here.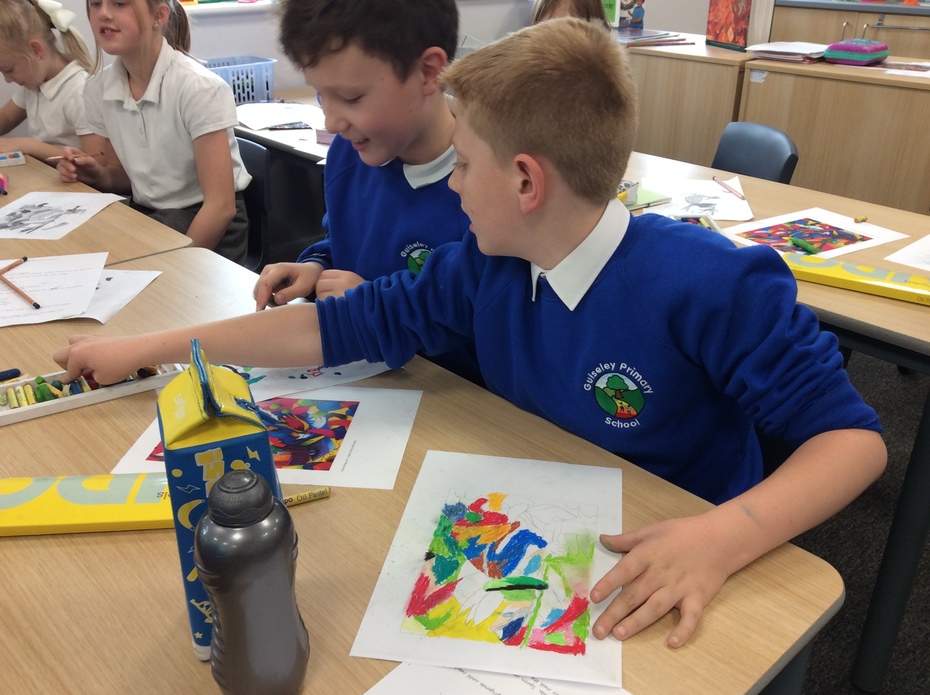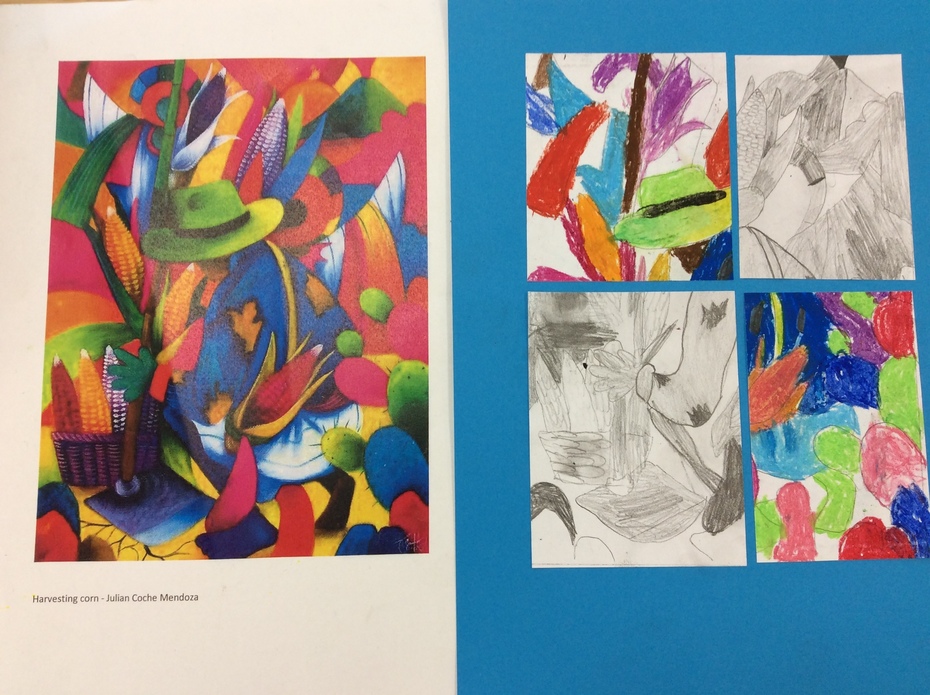 We created Nachos and tasted Ancient Maya hot chocolate, made with chocolate, honey, vanilla and chills.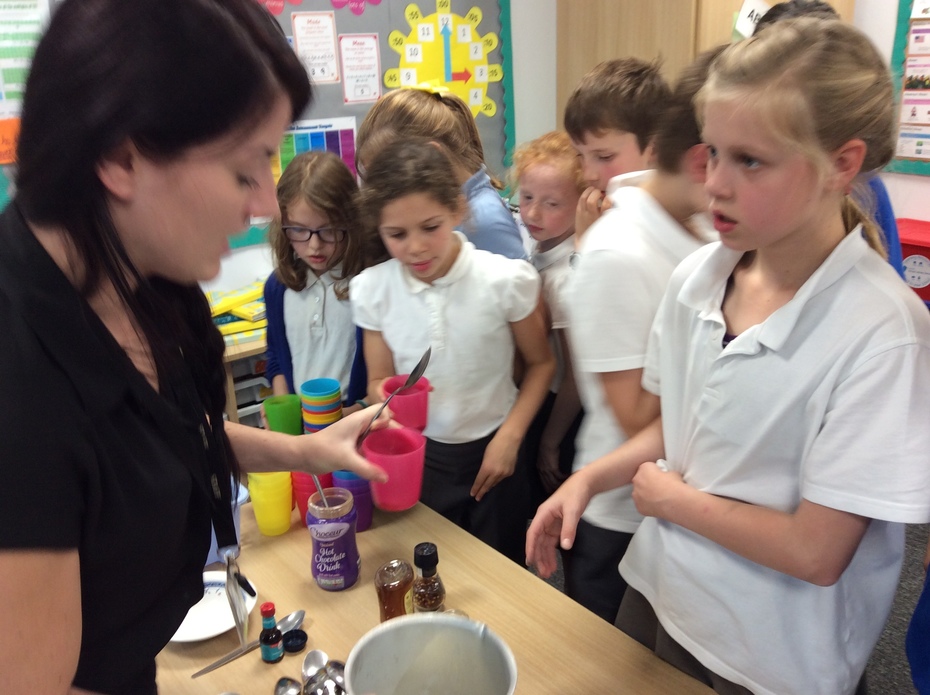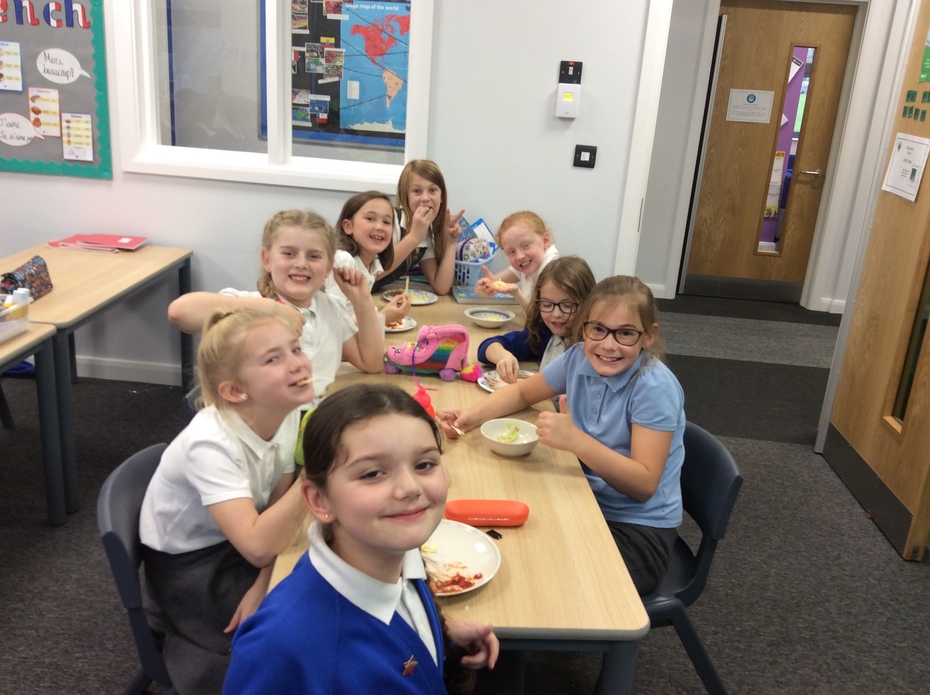 We created Guatemalan worry dolls.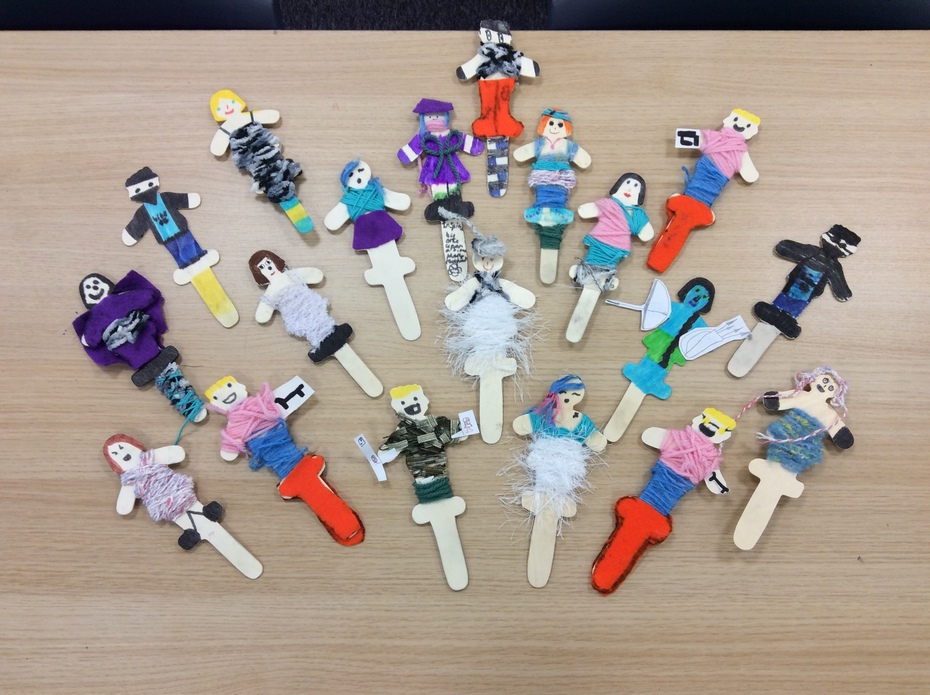 We wrote fact files all about the food, celebrations and religion of the country, and compared it to those of the Ancient Maya people who lived there a thousand years ago. We listened to traditional Guatemala Meringue music and drew pictures to describe how it made us feel.
The children put SO much effort and enthusiasm into their learning, and were justifiably proud to show off the results of their hard work for parents on Friday.
---
admin on: Jade class - Year 5
Year 5 had a super morning when a group of trainee teachers from St Mary's at Menston came to visit! They spent time doing some very tricky Maths puzzles (including a multiplication jigsaw, a tower puzzle, a cube-making jigsaw and estimate how many sweets were in the jar) and created their very own Roald Dahl-style character!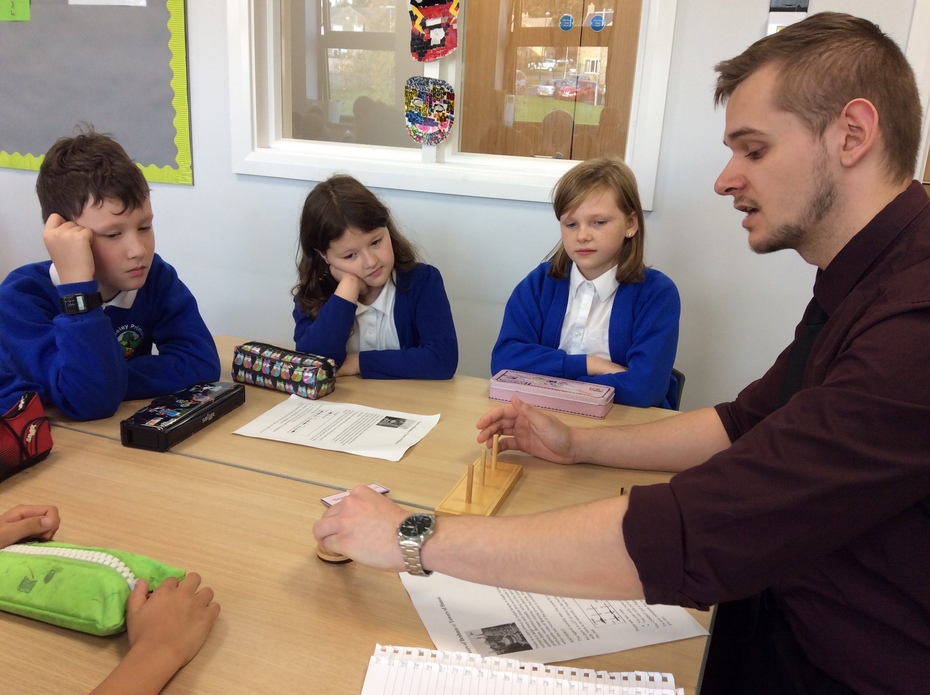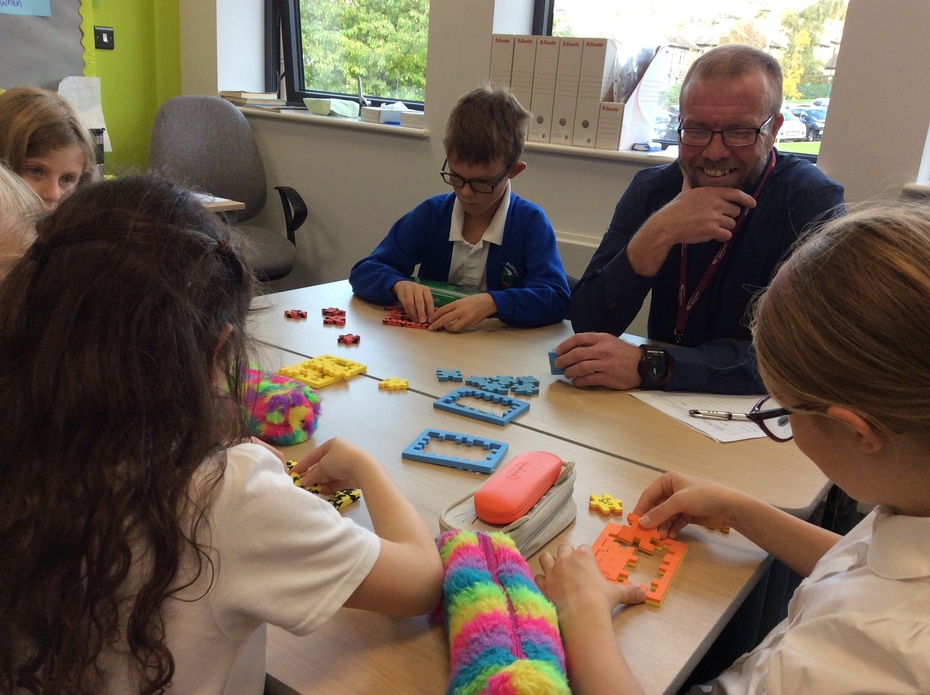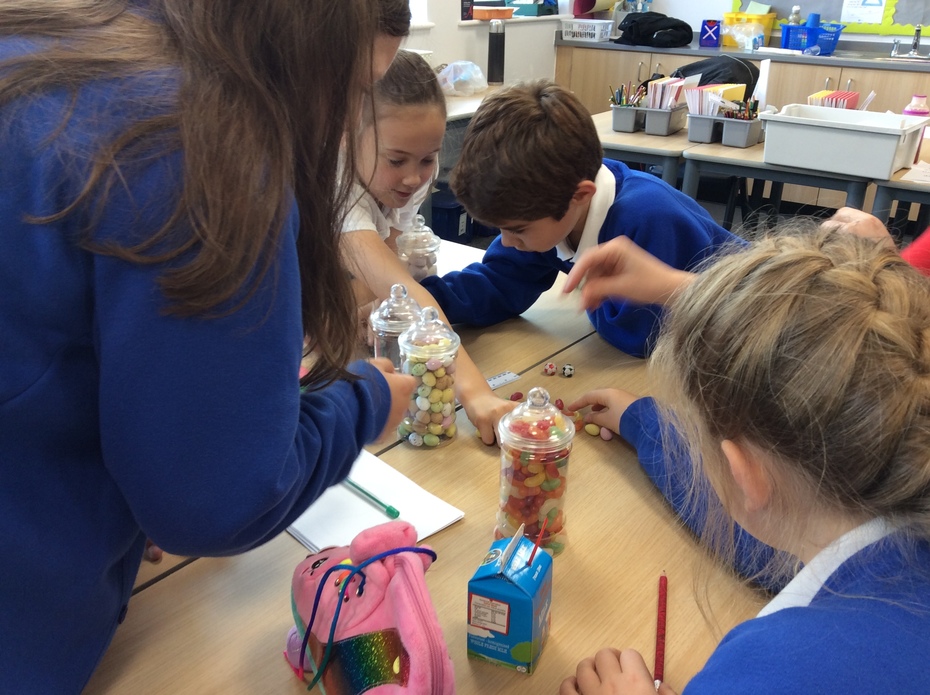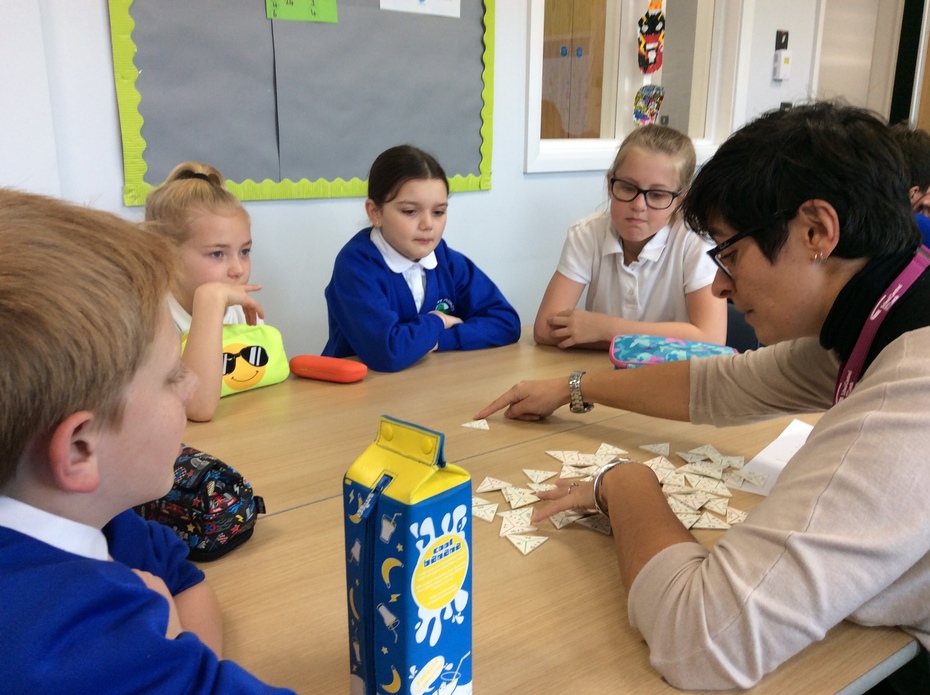 ---