Nursery and Pre-school blog
A busy half term
Posted: Oct 21, 2020 by: Juliette Spencer (jspencer) on: Nursery and pre-school
It has been a lovely first half term in Rainbow class. All the children have settled in very well and seem to be adapting well to our routines. They have coped very well with all the extra hand washing!
We have spent the last 3 weeks looking at the topic of 'Autumn'. We began by looking at the changes in temperature outside, followed by the changes we could see with nature. The children did a fantastic job of collecting some 'Autumn Treasures' with their families. We all enjoyed looking in detail at what had been collected, and we had a discussion about what we could see. The children were able to identify the many different coloured leaves, and that they were beginning to slowly fall from the trees.
We then moved onto looking at 'hedgehogs', the children learnt about what foods hedgehogs like to eat, sorting given foods into piles of 'hedgehogs eat' and 'hedgehogs don't eat'. On our creative table, the children added spikes to a hedgehog by dipping a fork in brown paint and printing. In our maths area, the children pegged the right amount of pegs onto each numbered hedgehog. We looked at the language of 'more' and 'a lot'.
In the final week, we looked at 'pumpkins'. The children enjoyed listening to the story 'We're going on a pumpkin hunt', where they joined in by adding various actions and sounds. The children also had the opportunity to make their own clay pumpkin, this involved the skill of rolling the clay into a ball and pinching the top to make a stalk. We also carved a pumpkin, discussed the texture, collected the seeds and then roasted them to taste.
We learnt a few Autumn songs along the way that we preformed as a class in the final week. The children did a fantastic job of learning these words and singing them with a sensible voice.
We hope that you have enjoyed looking at the various activities that we have posted to Tapestry.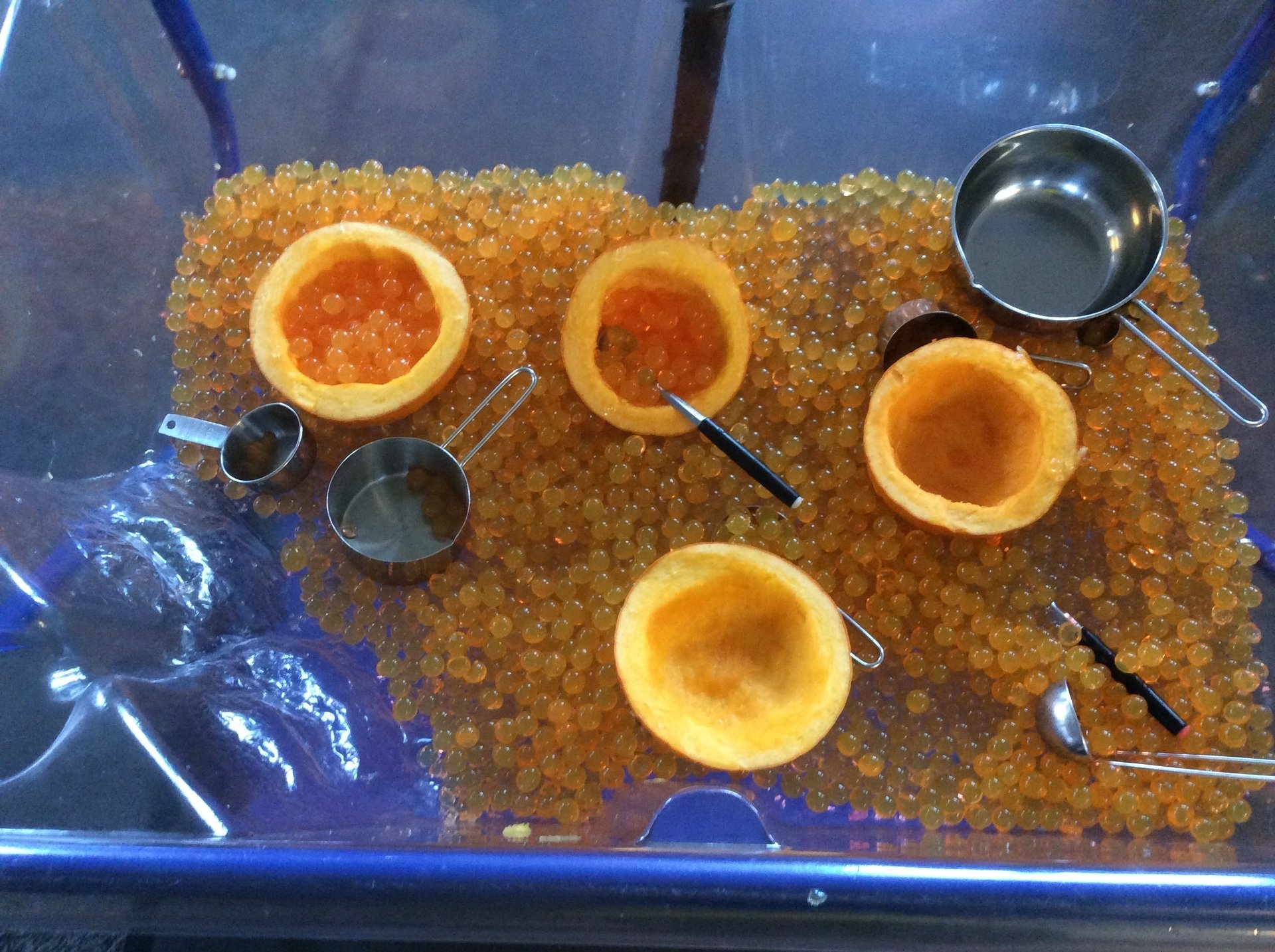 0 comments
No one commented yet.