Year 1
admin on: Year 1
Year 1 children identified wild and garden flowers and the structure of these and what the different parts of the plant do. We have also looked at trees in the school grounds which we are lucky to have such a huge variety of. The children have learnt about evergreen and deciduous trees and have found both types in their local environment. Year 1 have also planted some seeds and watched carefully how the roots grew and then the shoots. They have taken care to water and ensure they have had enough sunlight.
We have looked carefully at the animal group insects and that they are made up of three body parts. We have learnt that all insects have six legs and antennae and have learnt a song to help the children recall the body parts.
Mrs Munnings kindly bought both classes some caterpillars to observe. The children have been fascinated by the development - watching daily and recording their observations. It was a highlight when we noticed one butterfly emerging from a chrysalis. The children cared for them, ensuring they were never in the direct sunlight and that the butterflies had enough sugar water and oranges to feed them.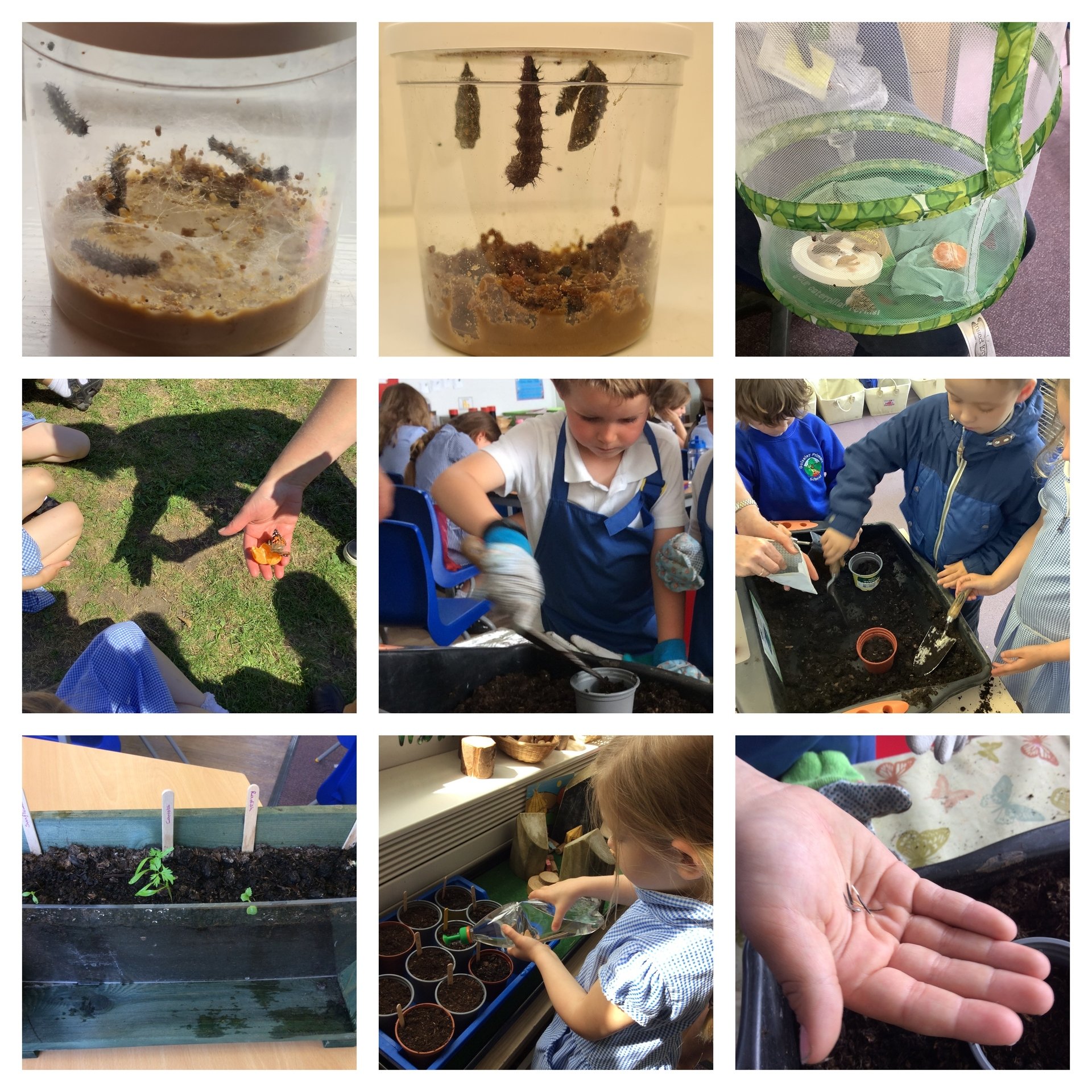 ---