Our curriculum
Our Art curriculum has been designed to ensure the children learn about and study a diverse range of artists, styles and genres throughout their time at our school. It provides the children with the opportunities to develop and extend their skills as well as an opportunity to express their individual thoughts and ideas. Wherever possible, our Art and Design work uses sustainable materials and encourages the children to think about their impact on the environment. We want to equip our pupils with the skills and knowledge they need to prepare them for further academic study at secondary school, and a lifelong interest and enjoyment of creating and expressing themselves through Art.
"I really enjoyed using collage to make our landscapes based on Romero Britto," Y5 child.
"I liked making clay pots," Y3 child.
"Painting is my favourite thing," Reception child.
"There is no right or wrong in art," Y5 child.
"Art is a creative subject where you use your imagination. It doesn't matter if you get it wrong," Y5 child.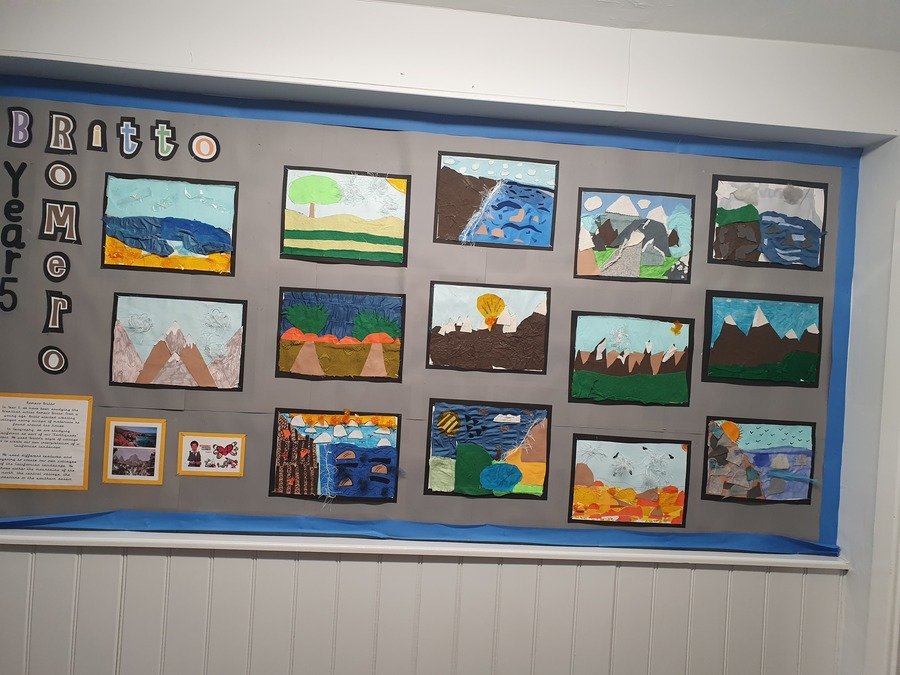 Intent, Implementation and Impact Statement
Please click the link below to access this document.
Curriculum content map
Please click the links below to see our coverage of Art and Design across school from Nursery through to Year 6.
Art policy
To view our Art and Design policy, please click the link below.